Five key components of the successful 'broker of the future' | Insurance Business Canada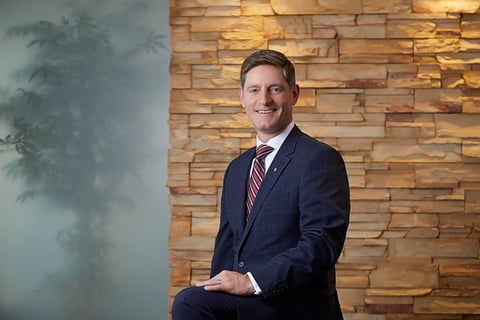 Accurately predicting what the next few months will look like may be a challenge at the moment as the rollout of the COVID-19 vaccine gets underway in Canada. However, one MGA does have insight on the long-term evolutions that brokerages will have to make to be successful, given the ongoing impacts of the pandemic, as well as other forces acting on the insurance marketplace.
According to the recent "Broker of the Future" report from Victor Canada, "the differences that will distinguish tomorrow's brokerages are likely to be less about what brokers do and more about how they do it." The report points to the millennial generation, which makes up the largest segment of the working population in Canada, with more than 7.6 million adult millennials, and provides an enormous client base for insurance products. "Reaching and engaging these generations will require insurance brokers — and indeed all businesses — to think beyond purely traditional methods of interacting," noted Victor Canada. When you throw the coronavirus pandemic into the mix, the path to success for brokers becomes clear.
Read more: 'Millennials are looking for new ways of getting insurance'
"What we've heard from our brokers is [COVID-19 has] definitely been a catalyst that has accelerated a move to digital solutions by all of us in the insurance industry," said David Cook (pictured), president of Victor Canada. "We're working remotely, we're sharing documents and information digitally, we're using video conferencing and conference calls, and the use of online quoting systems has become normalized in this environment."
Read more: How brokers can communicate effectively with clients during COVID-19 and beyond
Alongside the move to remote working have come new challenges. Insurance professionals have had to adjust quickly to collaborating in virtual environments, rather than transacting business face-to-face – and the increased cyber risk this poses also cannot be underestimated. The pandemic has created a perfect environment for cyberattacks, such as social engineering and ransomware, Cook highlighted, adding that the MGA has noticed a marked increase in appetite among brokers for cyber-related educational resources to help clients navigate this challenging landscape.
Read more: What cyber insurers in Canada need to focus on for 2021
For brokers to be around for the long run in this 'new normal,' Victor Canada has outlined five key components they will need to focus on moving forward. The first is building better client journeys through enhanced digital user experiences.
"We've all come to expect that digital interaction and Amazon-like experience when we purchase online, and insurance is no exception," explained Cook. "The brokers who take the time to really understand their customers and digitize the user experience … will likely have the greatest success moving forward."
Another crucial component is staying focused on what makes brokers most effective at their jobs, which is their insurance expertise. Brokers provide advice to clients and continue to be in the best position possible to help people and businesses choose the right insurance coverage because they have access to multiple solutions, as well as understand their coverages.
Thirdly, brokers should be taking a multi-channel and multi-generational approach in their work, the former of which many have already had to do as a result of the pandemic. There are many ways to reach out to clients now, whether it's through websites, social media, email, video conferencing or traditional channels, listed Cook. Brokers can, and should, be considering all of these and coordinating their efforts to support the preferences of their various clients, no matter what generation they fall into, to deliver services in the way that is most preferred by a wide range of their clients.
Read more: Brokerages leave money on the table with manual commercial lines processes
The final two ways that brokers should evolve, considering the current trends and challenges they face, involve digitization and specialization.
Brokers should "enhance productivity by finding efficiencies through digitization [because] the time savings achieved can have a real impact on the profitability of the brokerage and allow brokers to reinvest resources into growing their business," said Cook. "And fifth is specialization to focus on the things that you are or would like to be good at – focusing on more advice-driven types of business, rather than things that can be done more easily by larger competitors."