From an entrepreneurial itch to a tech-driven brokerage | Insurance Business Canada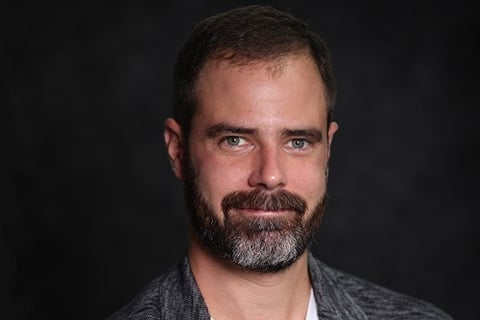 John McClelland (pictured), founder of miBroker, an independent brokerage that provides clients with quotes from multiple insurers in one place, was introduced to insurance via a more traditional route: his family was in the business. But, it was his drive to become an entrepreneur that led him to diversify his skillset and start a business that followed in the footsteps of other disruptive companies.
In this Q&A with Insurance Business, McClelland divulges the hardest part of starting a technology-driven brokerage, why the start-up world is nothing like Silicon Valley, and the 'final frontier' he'd be working in right now, if it wasn't for his career in insurance.
Tell us about your career trajectory. How did you end up in the insurance business and the founder of miBroker?
Like many, my introduction to the insurance world was through family. Growing up, I had a stubborn aversion to joining the family business since that's what most people expected I would do. Once I had graduated, I realized what a great opportunity it was and decided to become a broker. I immediately enjoyed the commercial side of the brokerage, getting to learn the ins and outs of the insurance world as well as my clients' companies. The business-to-business world helped me realize I also had an entrepreneurial itch that had to be scratched. This led me to do some work away from insurance in marketing, website design and development, and content creation. After a mixed bag of successes and lessons learned in those fields, I came back to the insurance world full-time focusing on marketing, operations and business development.
I became intrigued by some of the big disruptions echoing across the business world – Blockbuster taken down by Netflix, Blackberry blindsided by the iPhone, the
evolution of the sharing economy
. I came to believe that similar disruptive changes are coming to insurance. I'd been researching start-up culture and how lean businesses are able to innovate and grow quicker than their entrenched counterparts. That's where miBroker came in – a start-up brokerage built fresh from the ground up without the trappings of an established traditional brokerage.
How did your previous experiences prepare you for this role?
Most of my professional experiences have served me well in my current role. I've worked in every position as a broker: personal, commercial, sales, service, admin and management. The skills I was able to pick up in communication, marketing, web development and as an entrepreneur have been invaluable. Founders have to be able to do it all, and with the experiences gained over my 11-year career, most days I can.
What was the process like of starting a technology-driven brokerage?
I think the hardest part of starting a technology-driven brokerage is having a well thought-out plan of what it is you want to accomplish, and the technologies that will help you get there. It's an ongoing process, but sticking to a plan has helped us avoid expensive changes to our software stack. It can also be hard to break away from established procedures and conventional industry wisdom. If the old guard thinks you sound a little crazy, it's probably a sign you're on the right track.
What are the challenges of leading a business?
To me, the biggest challenge of leading a business is making tough choices about where to spend your resources. Outsiders might think starting a business is just like HBO's Silicon Valley, with deep pocketed investors throwing money at a team until a product is ready. In reality, it's more like jumping off a cliff and trying to assemble a glider before smashing into the ground - at each step to do the best you can with the available resources to elevate the business to the next level. If you keep going in the right direction and have a little luck, you'll survive and may even thrive.
What are you working on at miBroker right now?
Right now, I'm looking for hardworking brokers who want to change insurance to join our team. Anyone interested can apply though our website miBroker.ca. We're also continuing our work with chat interfaces and
hope to have our next version out soon.
What is the most fulfilling aspect of your work?
I get a lot of satisfaction from delighting our customers. Anytime you can get a "Wow, that was easy!" or "Wow, that was quick!" is a good day.
If you weren't working in the insurance space, what would you be doing right now?
If I wasn't working in the insurance space, maybe something in outer space? There are start-up communications companies in Toronto like Kepler, and SpaceX was just named the most disruptive company of 2018 by CNBC. With US$1 billion invested in space start-ups in Q1 2018, the final frontier could be the next business frontier.
Related stories:
From wildlife conservation to life insurance: One broker's career leap
How the ICBC's auto insurance rates are affecting the west coast