From wildlife conservation to life insurance: One broker's career leap | Insurance Business Canada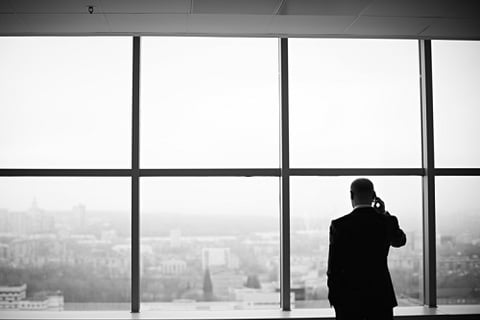 Greg Barrows, president and owner of Cameron Agencies in Manitoba, has a degree in zoology and biology, and worked in wildlife conservation for several years before making a career move to agriculture. While he was conducting research on herbicides and pesticides, Barrows was introduced to the field of insurance by a colleague, and eventually made it his full-time job.
In this Q&A, he tells Insurance Business about juggling two career paths at once, the benefits of having expertise in life insurance, and what it takes to run Cameron Agencies.
Tell us about your career trajectory. How did you end up in the insurance business, and the president and owner of Cameron Agencies?
In 2000, I made a move [to agricultural research from wildlife conservation work], and I actually got laid off in the fall of 2000. While I was working there, one of my co-workers had been doing some financial planning and life insurance, and financial products as well, so they had mentioned to me a couple of different times that I'd probably be really good at it. Given the fact that I was laid off – I was always really interested in financing and all the things that surrounded that – I ended up taking my life insurance course and taking training through them all, and worked all through the winter of 2001 becoming life insurance licensed.
At the same point in time, I hadn't fully gotten off my feet. I had applied for and gotten a job for Agriculture Canada as a research associate, so I basically landed a federal government job. I worked at that for approximately three years, but while I was doing that, I was still continuing to build my life insurance portfolio, and I got to a point where I was actually more profitable and I enjoyed more my work I was doing in the evening than I was during the day.
In 2004, I had known one of the previous owners of Cameron Agencies before through an acquaintance. He had mentioned to me [that] if I was interested, I should consider coming and trying the insurance business full-time. With that, I accepted a position where I went from full-time security to a six-month term with a small base salary and commission options, and with a potential chance to buy in.
[By] January 1, 2005, it had worked out and I was doing really well, so I bought a third of the business. There were two brothers and myself, and from that, I continued to grow my life insurance portfolio. I started working on general insurance, Autopac, obtained my real estate license – pretty much anything [to] wear whatever hat would need to be worn. As that progressed, the one brother five years later decided he wanted to retire, so I purchased the other third, and then five years from that date, the other owner decided that he wanted to retire and I purchased that third to own it outright.
Starting out in life insurance, how did you transition into the other lines of business and was there a learning curve?
It was probably far easier, and it actually complements the life insurance business very well because when you're looking at risk management, and having the discussion with people in regards to their property and assets and homes, it's really easy to transition to the life insurance, so it piggybacks off each other. In fact, it probably made it simpler and easier to continue to sell more life insurance, tying it with the homeowners and with the farm owners – clients seemed to be a lot more open-minded with it.
What are the challenges of running a brokerage?
I'm the sole owner, so I wear hats from salesperson to HR manager to business manager, and just with the way the industry is going – bigger, better, faster – it's 'keep up or get left behind.' At times, that can become a little bit of a challenge when you're a one-owner shop to be able to keep up with everything that's going on. And just time management and finding the right people.
What is the most fulfilling aspect of your work?
Probably the most fulfilling aspect is seeing both clients and staff succeed and accomplish what they set out to do. Whether it was working with a client from the time they bought their first home or their first farm or their first business to seeing them grow and being part of it, or from hiring a staff that is basically fresh with no previous insurance history to seeing them transition and become a professional advisor and grow and succeed and accomplish things.
When you look back at your career, what would you say are your proudest accomplishments?
When we first started, our original office was about 800 square feet with the three offices in it, and being able to transition and grow the business from that to approximately three years ago, moving into a 4,000 square foot, 12-office facility with a boardroom, and at the same time, nearly doubling the amount of staff from inception and also being able to provide a lot more product options and expertise.
Some of the other proudest accomplishments have been seeing clients made whole at time of tragedy, and realizing just what we actually do and the power that we have when we're giving advice when circumstances go wrong.
How does Cameron Agencies differentiate itself from competitors?
In a couple of different ways – culture is one. We really, really focus on culture within the office, and within the staff, and relations, and being able to achieve goals with freedom and flexibility, basically gravitate to the position that most suits you, and that translating down into that same type of cultural experience with the customers that we deal with and matching those needs.
Another thing that I probably do that may be different [is] I tend to look when I'm hiring staff for people that first have expertise in a client's area that I'm going to need. For example, if I am looking for a farm advisor, I definitely try to find somebody that has a huge, in-depth knowledge about farm and farming operations, or whether it's oilfield, oil operations or business, or whatever it may be, and then I take the approach [that] I want that first and I cross-train the insurance. I train the insurance almost as a secondary. First, I want them to have a very good understanding and very good ability to relate to the customers and understand the risk they might be having.
As a board member for IBAM, what are you hearing about the challenges facing brokers in the province today?
What I mean by that is, I think a lot of our value doesn't necessarily come via the web portal – that's more of a transactional-type basis. Our value comes in advice, advocacy, claims support and just being the people here to help pick up the pieces and make sure those pieces don't fall apart, and at the same point, struggling not to get too caught up in the technology and forget about what our real job is. We need to make it easy for the customer, but not at the expense of what we really do.
If you weren't working in the insurance space, what would you be doing right now?
I have about five or six different things that I always have on the go. I actually am the CEO of a 600 bbl a day oil resource company.
Related stories:
How the ICBC's auto insurance rates are affecting the west coast
Matching clients with the right policies is 'a lost art in the personal lines sector'