From traditional offerings to emerging industries, how one broker found his calling in insurance | Insurance Business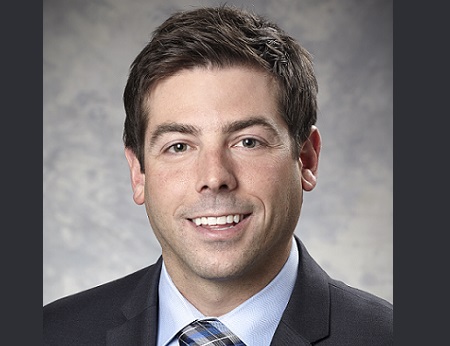 Ryan Burns (pictured) was all set for a career selling snowboards when he realized that it would mean travelling 200 days out of the year. That's when his father, today a commercial account executive and AVP of commercial insurance at Cowan Insurance Group, turned him on to a job in the insurance industry, which shared a few similarities, such as sales and some opportunities to travel, with Burns' earlier career plans.
"I decided to go back to school after I graduated from a marketing degree, and took the insurance program at Conestoga College. After that, I got a job at Economical Insurance as a personal lines underwriter, and I had about three different jobs while I was at Economical, from endorsement underwriter to personal lines, and then eventually to a commercial underwriting position there where I spent five years total," said Burns, now a commercial account executive at Cowan. "My father, who had been over at Cowan for about 20 years, started thinking about some succession planning and, while that came about, I was approached by the president and CEO over at Cowan to see if I'd be interested in helping him out with some of his book and some succession planning, but I also started to build my own niche book of business."
When he began working at Cowan in 2014, Burns was initially writing construction and manufacturing business. However, over the past three or four years, he started to specialize in different segments, such as metal recycling, which makes up around 30% of his current book of business. Cowan is part of two associations representing the recycling industries in Canada, which means its experts are actively participating in panellist discussions on risk management, and looking at ways to help members with other education and tangible offerings to mitigate against risk, according to Burns.
The insurance market developing around cannabis is another niche where Burns has built significant expertise. He developed Cowan's online presence in the cannabis space, creating the content for its cannabis-specific site, and is the main point of contact for related enquiries. Burns is also the practice leader of Cowan's in-house cannabis team, which he says is taking up a lot of his time recently, especially considering some of the challenges of working in this line of business.
"If you know the state of the insurance industry right now, things are hardening up quite a bit, so some of these more niche classes, like the metal recycling and we also have propane programs for the Canadian Propane Association, and then cannabis, are all fairly high exposure classes and are being hit pretty hard with rate, especially with the volatility within the cannabis industry," said Burns. "A lot of the unknowns have [made it] very difficult for actuaries to put that rating matrix together based on past losses."
Read more: For insurers, recreational cannabis market is a "moving target right now"
While there are ups and downs to working in specialty lines, Burns told Insurance Business that getting to hone his approach and delivery to his clients, as well as his expertise, has allowed him to provide them with the advice and analysis that they need and value.
"Being in a position where we can offer those coverages, and do really diligent reviews and get the feedback from people that they've been really happy with our service and our expertise within their segment – I think that's one thing that's given us a cutting edge over at Cowan," he said, adding that the brokerage is fairly program-based and works closely with associations to figure out the needs of its members. "Then, taking those recommendations and going back to the market to be able to craft either an endorsement or a manuscripted wording to be able to protect those exposures that weren't picked up in the past, it's just much different than your traditional offering and it keeps us really engaged, being a leader in the market. The markets want to work with us and they're interested in our feedback, and it's really a two-way street."