Golf-mad broker's driving ambition leads to success with Lloyd Sadd | Insurance Business Canada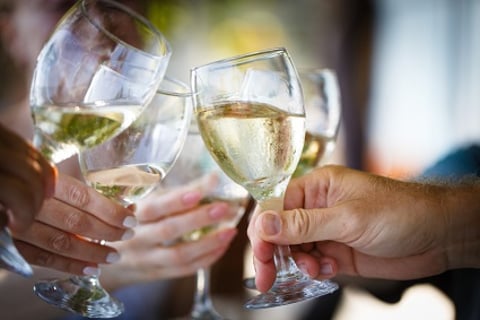 You could say golf-mad broker Kevin Roth hit a hole-in-one when he joined
Lloyd Sadd
Insurance Brokers 23 years ago.
The keen sportsman 'putt' his engineering background to one side when he began a career with Lloyd Sadd in 1994 as a personal lines service representative. In 1998, he took a short break from the company to pursue other interests in the insurance industry but then returned to Lloyd Sadd in 2005 as a commercial account executive, providing expertise for entrepreneurial business.
Search and compare insurance product listings for Golf from specialty market providers here
The 46-year-old fitness fan features as one of Insurance Business's Elite Brokers of 2017. We caught up with Kevin to find out how he reached this point in his career.
How did you get started in the industry?
I got into the industry 23-years-ago. I sort of just fell into it through a friend. Insurance wasn't always the plan. In fact, I studied engineering design and drafting technology at the Northern Alberta Institute of Technology (NAIT). So, in 1994 I started out with Lloyd Sadd as a personal lines service representative. Then I left to try and get some commercial experience for a few years. I went back to Lloyd Sadd in 2005 and have been there ever since.
Working in insurance just happened. My mum always said I was destined for it because she used to work in the industry when I was little. I used to say: "When I grow up I want to be an insurance person."
What are the best parts of your job?
I love meeting new people and helping them overcome challenges with their business. I truly feel that the job I do as a commercial insurance broker helps people. I love being that trusted broker partner for them.
Of course, there's also the sales part … getting out with clients on the golf course is always a good thing!
How has the role of the broker changed since you started working in the industry?
I think clients are leaning more on their insurance broker and expecting more from that consultative partnership and relationship. There will always be basic transactional relationships but these days we are seeing organisations doing their research and approaching brokers knowing exactly what they want from a partnership.
From the 20 years I've had in the industry, I can say it's definitely not as transactional as it used to be. Organisations are truly looking for expertise and assistance from their broker partners.
For smaller organisations, a lot of business is going online, which can be challenging. It's great administratively for brokers and insurers alike, but I don't think it will work out for the larger, more sophisticated clients. They are still going to want that hands-on expertise that comes with the broker.
What advice would you give to someone working their way up the insurance ladder?
Finding a good mentor and someone that you trust and has experience in the industry is a great thing to have. I have learned from a number of different mentors. They change as you grow up and I think that's great. I now have the ability and pleasure of being able to help and mentor up-and-comers within our organisation, which is very rewarding.
It is also important to hone your skills and your craft to make sure you're an expert on what you're selling. You can't know it all but I think you need to make time at the beginning to truly master your career and your role and become the best at what you do. Reach the top before you move onto the next challenge and next step in your career.
What would you be doing if you weren't working in insurance?
I would probably be playing golf somewhere hot.


Related stories:
New life insurance brokerage opens in Alberta
Western Canada to experience more severe fires and floods more frequently – climate expert