Insurers react: Fixing Ontario's auto insurance 'very challenging' | Insurance Business Canada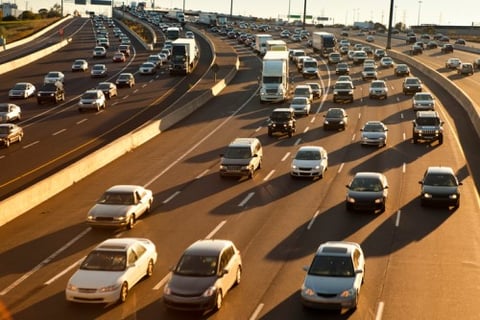 Auto insurance in Ontario has been a highly contentious issue for many years. The system has been plagued with high rates, low profitability and a lack of consensus (political, industrial and public) around what changes can and should be made. A report commissioned by the Liberal Government revealed that, in 2016, Ontario had the costliest auto insurance premiums in the country, despite boasting some of the lowest numbers of accidents and fatalities.
Consumers are understandably ticked-off at having to pay such high premiums, which is why the Ontario government has launched a public review of the province's auto insurance system. The government is seeking input from drivers, insurance companies and other stakeholders until February 15, after which it will review the feedback. As part of the process, Finance Minister Vic Fedeli said the government will also develop a regulatory framework that allows for modernization in the auto insurance sector – something that leaders in the industry have been calling for.
Ontario's auto insurers have come out largely in support of the provincial government's effort to hear consumers' stories and make positive change. A CAA spokesperson said: "CAA Insurance supports the current review around the modernization of auto insurance in Ontario. We believe that people should be able to access the insurance they need, when they need it, and at a price that works for them. We will be monitoring this review closely and look forward to contributing to the discussion."
Likewise, Intact Insurance, one of Canada's largest auto insurers, released a statement endorsing the review, especially if it results in a better and more efficient insurance system for drivers in Ontario. An Intact spokesperson told Insurance Business: "We've heard from customers that they want easy, flexible and tailored products with dynamic pricing that accurately reflects their individual circumstances and driving patterns. This review presents an opportunity for insurers, government and regulator to work together to ensure that the industry can better meet consumers' expectations; including working towards full electronic commerce and electronic proof of auto insurance."
The Insurance Bureau of Canada (IBC) is encouraging drivers to take the opportunity to have their say before February 15. Kim Donaldson, vice president, Ontario, IBC, commented: "We hope this process encourages constructive feedback to support positive changes to auto insurance for Ontarians. We've been calling for changes to how auto insurance is regulated for years. The province's auto insurance system is outdated and Ontario drivers pay too much for their insurance. We believe there's a better approach. We're encouraged that consumers are being asked to share their views, and we look forward to working with the government to fix auto insurance in this province."
The idea of 'fixing auto insurance' in Ontario is easier said than done. First the Liberals attempted to reduce auto insurance rates, then the NDP had a go, and now the Conservatives are trying their hand. As Rick Orr, owner/account executive at Orr Insurance & Investment, pointed out: "If it was easy, it would have been done already."
He told Insurance Business: "In my opinion, there are three key factors that need to be addressed. First off, they need to reduce and attempt to eliminate fraud in the auto insurance system because that will result in direct savings for consumers. Secondly, they need to find a way to offset the increasing costs of physical damage claims. The cost to repair a vehicle fitted with new technology is getting very expensive. That technology is not yet delivering the reduction in the number of claims to offset the increased cost of the repairs.
"Finally, accident benefits are still the focus of any government review, however, I don't see it as good public policy to reduce that coverage any further. All the treatment and medical costs associated with an accident are paid by auto insurers (unless you're actually in the hospital). The government can't reduce or eliminate these coverages without either leaving people without coverage or picking up the cost within OHIP. I don't see any government wanting to increase costs to OHIP when they're currently able to transfer the healthcare costs to a private insurer."
Aviva Canada's president and COO Colm Holmes said he hopes the public review will push for more insurance competition in the province. He said the system needs regulatory reform that gives consumers more choice and more options to save money on premiums. In the future, he hopes Aviva Canada can "reward good drivers with the right coverage and the best service at a fair price."
Alex Rafuse, vice president, underwriting for personal insurance at RSA Canada, told Insurance Business: "Reducing auto insurance costs and premiums is a good cause that we can all get behind. Insurance companies and the industry as a whole have been pointing out the excessive costs resulting from auto insurance fraud, and this costs everyone money. A regulatory environment which would allow companies to build upon the basics of telematics to provide even more granular rating systems would be a step in the right direction. We have to remember the basic premise of insurance is the premium must be representative of the risk. Separating premium from risk means that there will be definitive winners and losers where some people pay too little, and some people pay far too much.
"We need to keep the ideals of fairness and equality front and centre in our discussions, and focus on keeping insurance premiums representative of the risk inherent in offering the product. Openness is also key – insureds need to be able to access claims payments more easily, for which the claims system needs to be simplified greatly. Finally, the system needs to be more conducive to carriers being able to improve and introduce new consumer products and better compete on price and service for the customer's trust."
Orr added: "If the government wants to change the cost of auto insurance, they need to make radical changes to the entire product, but that will take a concerted effort by government, industry and consumer groups to find something that's palatable to everyone. I can only stress, if it was easy, it would have been done already."