Joining broker council pushed this professional out of her comfort zone | Insurance Business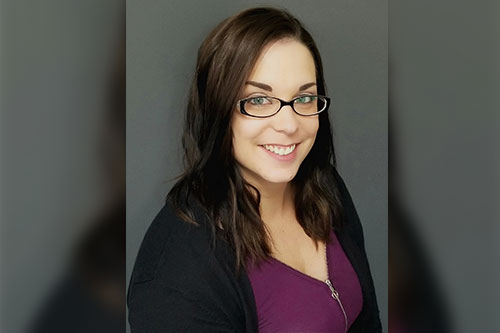 Sometimes, being pushed out of your comfort zone can pay off. Debra Hourie (pictured), auto supervisor and commercial vehicle specialist at Manitoba-based MIG Insurance, used to be very quiet, terrified of public speaking, and had no connections in the industry as well as no idea how to network. That is, until her mentor and manager at MIG, Connie Meseyton, suggested that she join the Insurance Brokers Association of Manitoba's (IBAM) Young Brokers Committee (YBC), on which several MIG staff had participated over the years.
Over the course of the experience, Hourie has evolved as an insurance professional.
"The YBC has brought me out of my shell in so many ways. I am now the chair of the committee and look forward to meeting new people at all of our events," said Hourie. "One thing that I have learned is that your network matters. Meeting people in the industry, making connections and finding your support are integral to your growth as a broker."
Read more: Broker ends eight-year leadership drought on IBAO council
Long before she joined the YBC and the insurance industry, Hourie was working in healthcare, but she was finding shift work difficult and was looking for a change. Her best friend Jerri Dopson had started at MIG and let Hourie know of an opening at the Portage la Prairie branch. She applied and interviewed for the position in 2016, and never looked back.
"As a new broker with MIG, I started my career selling auto insurance as a frontline broker so it was a natural migration to commercial vehicle insurance. In early 2018, I achieved my Level 2 Licence and was able to move into the KAP (Key Autopac Person) role in our office," said Hourie. "I achieved my CAIB designation in April of 2019 and was promoted to the auto supervisor role for our Central Plains offices in July of 2019. Brian and Susan Gilbert, and the management team at MIG have been incredibly supportive of my growth in the industry and within the company."
Hourie's CAIB designation is actually one of her proudest accomplishments from her broking career so far. When she first started taking the exams, she told Insurance Business that she underestimated them.
"Getting through all four CAIB courses is an accomplishment that anyone should be proud of," she said. "I am not done learning yet though – I would love to get my CPIB and well as my Risk Management Certification."
Getting all the education she can is a smart move seeing as the insurance landscape is shifting constantly, especially as consumers' preferences evolve.
"More and more we see customers who want to do business in a way that is most convenient for them," explained Hourie. "MIG is a digital-first brokerage and we work hard to make sure that our customers are able to connect with us when they need us, through whichever channel makes the most sense for them. The insurance industry as a whole needs to rise to consumer expectations for access to our products and services."
In fact, IBAM and Manitoba's provincial insurer Manitoba Public Insurance (MPI) are currently in negotiations to determine the best way forward to modernize the delivery of auto insurance.
Read more: Manitoba government says brokers must be involved in online auto insurance sales
Today, Hourie's favourite aspect of working in insurance is that every day is different. There's always something new to learn, someone new to meet or a new problem to solve, she explained.
"I also love that there are so many different directions that you can go with your career," she said. "The sky truly is the limit with this industry."