Movie star dreams to award-winning broker: a 180-degree career change worthy of an Oscar | Insurance Business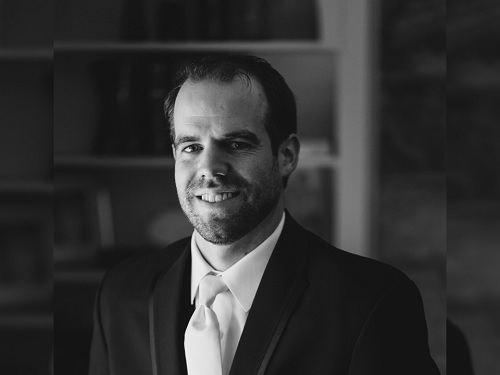 Before a career in the insurance industry came calling, Barry Haggis (pictured) had dreams to make it on the big screen. He crisscrossed the country for his education, leaving his home in Calgary to go to university in Nova Scotia, and then moved out to Vancouver to attend the film school in the city with the hope of becoming a movie star.
"[I] got hired by the film school to work as a production assistant while I went to audition after audition trying to get work as an actor. I got [some] bit parts in a few movies before realizing that you can only get so far booking roles every six months," said Haggis, today a principal at Young & Haggis Insurance Services and a 2019 Insurance Business Young Gun. "That is when I started looking into a career in insurance and I had a perfect opportunity with my family owning a brokerage."
In 2011, Haggis moved back to Calgary to start working for the brokerage, and got his Level 1 and Level 2 licenses within a month. In the end, it turns out that Haggis swapped a job in one interesting industry for another.
"It didn't take me long to buy in and realize what a great industry it is to work in. I got involved in the IBAA [Insurance Brokers Association of Alberta] and PYIB [Professional Young Insurance Brokers] right away and worked my way up through the ranks. When the opportunity arose to become a partner at Young & Haggis, I felt like I was ready to take the next step. I passed the Level 3 exam and am now the DR of our brokerage with a staff of 13," he told Insurance Business.
Just like on a movie set, every day at a brokerage is different depending on what business is coming down the pipe.
"You have to be an insurance professional that offers advice and coverage to a client, you have to deal with claims and adjusters, you deal with lawyers, and real estate agents, and in the event of a major claim, you are the calming presence for a client who just suffered a huge loss, to be there for them and walk them through it," said Haggis. "It is definitely not monotonous and the exciting thing is that on any given day, you can come across something you have never dealt with before and it will be a challenge. That's what keeps it interesting – what we do has real value. We are protecting our clients' most valuable assets and that is not something to be taken lightly. Brokers everywhere should take pride in that."
The Young & Haggis brokerage also has deep roots in its community. Its history dates back to the 1960s, when Haggis's grandfather started the business from his basement. His parents likewise work for the brokerage, so Haggis grew up surrounded by insurance professionals. That history plays a key role in the brokerage's achievements.
"It's the little things that matter the most to me, whether it's the fact that we were recognized as one of Canada's top brokerages by Insurance Business Canada a few years ago, or that we still have the same team working here that we had eight years ago, or that we still have clients with us today that got their first policy from my grandfather 40 years ago, and our ability to retain our clients year after year in an ever-changing marketplace," said Haggis.
The broker's work in insurance extends beyond the four walls of his office. He got involved in PYIB early on in his career and has also sat as a chair on the IBAA board at various points over the last few years. He has recently also taken a role on the executive committee of the IBAA for the 2019-2020 term. If that's not enough, Haggis is a co-chair for the Sinclair Charity Golf Tournament in Calgary, which is an insurance industry event that raises money for various charities in Alberta.
Read more: Taking on a leadership role at an insurance association has its rewards
"My association with the PYIB and IBAA has been very rewarding. It allows me to see behind the curtain at what is happening in the industry as far as dealing with the government, licensing, exams, and also play a role in helping to strengthen the broker core in Alberta," he said. "It is easy to get tunnel vision and just focus on what is happening in your brokerage, and you can miss opportunities and connections when you're only worried about your home base. There are not too many people that enjoy talking about insurance, so it is nice to have a large network of people to reach out to."