"The world is coming in through the brokerage to CAA" – VP | Insurance Business Canada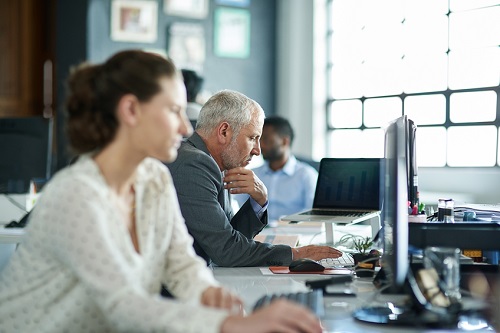 Whether it's Ontario, British Columbia, or Newfoundland, auto insurance in many provinces is under the microscope as high premiums, lots of claims, and little profitability plagues the auto insurance market and major Canadian insurers. Reforms are currently underway in several regions to address the struggles of insurance industry participants in the auto insurance business as well the plight of drivers who often have few options when buying the necessary coverage.
"Auto insurance is interesting because it cycles throughout the country – things that happen in one place happen in another eventually. What's happening in the Atlantic now is what's happening in other places – costs are rising, and insurance is becoming less affordable and the availability has become a bit of an issue," said Robin Joshua, vice president of insurance at CAA Insurance. "[It's] the same thing that happened in Ontario. There will be reforms that will take care of this because the government is going to step in, and they already are starting to step in."
The advent of semi-autonomous – and at some point in the future, fully autonomous – vehicles as well as telematics has brought high hopes of fewer distracted driving accidents and an improvement in driving behaviours overall, but technology hasn't always worked to the benefit of the auto insurer and the driver.
"Vehicles are getting more computerized, and more expensive to manage and to repair. There's also more traffic on the roads," said Joshua, though there are other issues at play as well. "Weather has been ridiculous over the last while, especially in the Atlantic where they've been hit by I think every storm that goes up the Eastern seaboard."
As a consumer-based organization, automobile club, and insurance company, CAA caters to its members and is focused on bringing the consumer more choice through, for example, its MyPace insurance offering, a pay-as-you-go option launched in Ontario this summer, which it now plans to expand into the Atlantic. At the same time, the company is also looking to expand its broker channel to bring consumers even more options.
"Our intent to move into the broker world is to give them that choice. What we have is consumers choosing how they buy insurance – consumers sometimes choose a brand, others are totally driven by price and what the cost is going to be, and then others are driven by having somebody look after their needs," said Joshua. Brokers are a major channel through which Canadians purchase insurance, why is why CAA is growing that pipeline – from its over six million members across Canada, the organization is hearing a demand for this channel. "Those members are saying, 'I want to deal with the broker and now deal with CAA through the broker.' Whether they choose to buy insurance through us is up to them, but it gives them a choice, and that's why we think there's a market to go through the broker world."
While the direct model works for some consumers, others want somebody to look after their insurance needs because insurance is complicated, Joshua told Insurance Business. As a result, "The world is coming in through the brokerage to CAA," he said.
Besides an increasing focus on the broker channel, CAA is also putting more emphasis on launching products driven by technology, such as MyPace auto insurance.
"It allows you to actually manage your costs, so the consumer can decide how much [they're] going to drive and that's how much they pay as opposed to paying an annual premium," Joshua explained.
Read more: Over half of Canadians willing to embrace technology for personalized car insurance discount – survey
In major metropolitan areas, consumers might not drive often because of access to transit, while those living in suburban or rural regions might have multiple cars that they don't use at the same frequency, and thus don't need to insure each vehicle at the same cost. Meanwhile, with people over 65 making up 17% of the Canadian population in 2016 and that number expected to rise to 24% by 2036, according to Statistics Canada, there's a huge segment of Canadians who already don't drive as often.
"The senior community doesn't drive 15,000 kilometres every year – they drive 5,000," explained Joshua. "We also find there's a lot of two-car, three-car families, and one or maybe two of their cars don't drive as much as the other ones."
Auto insurance hasn't been the only talking point for consumers in Canada, or their insurance providers. Natural catastrophes have impacted – and in some cases, surprised – homeowners across the country with their severity. The Ottawa-Gatineau region is still rebuilding after six tornadoes touched down in the cities, but it's the wetter events that typically spell trouble since water getting into a home is one of the more difficult and costly issues to repair.
"Water's going to get in – it's just how much is going to get in is what you're trying to tackle," said Joshua. "We do a few things – we provide certain water coverages that other companies don't. The other thing that we're trying to do, and actually most of the industry is starting to do now, is try and put some prevention tools in the consumers' hands, be it back up valves, be it sump pumps, be it certain ways to make sure your home doesn't get impacted as much as others."
Wind is another threat that can be harder to prepare for and mitigate, which means consumers and their brokers need to make sure they have enough coverage to fix the damage. However, whether it's wind, water, or another element of nature that wreaks havoc on communities, CAA aims to get members back on their feet as soon as possible.
"Every time there's a storm or a major cat, we [get in touch with] every customer that's in that area and we actually make a phone call or send an email, whatever their contact method is, to ask them if everything is OK and can we come and help," said Joshua. "Our goal is to make sure that we're there for the consumer when that happens and help them repair the damage."