Essential insurance tips for Canadian Spring Breakers | Insurance Business Canada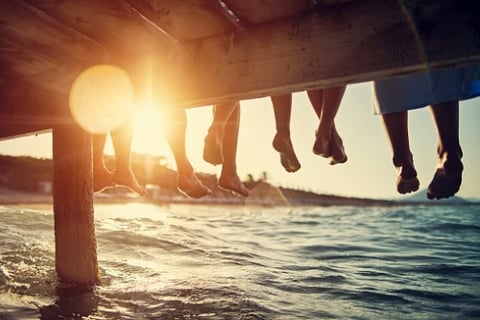 The countdown to spring break is well and truly on. In a matter of days, young Canadians will be embarking upon long-awaited spring break vacations and ditching the harsh winter weather to party in the sunshine. They'll now be entering the daydreaming stage, thinking about the Margarita they're going to drink by the beach, the moped trip they're going to take around the island, and the day-long pool party they're booked into. One thing they're probably not thinking about is travel insurance.
The Government of Canada recently issued an advisory for Canadians going on spring break, encouraging them to "purchase the best travel insurance they can afford," ideally including coverage for health, life, and disability. A primary purpose of travel insurance, which perhaps some travellers don't understand, is protection against emergency medical expenses, such as hospitalization and repatriation.
"In general, young people tend to be adventurous, living on the edge as if they're invincible. And while most go home without issue, we've seen cases where they're lucky to have had coverage for unexpected emergencies. Medical costs add up really quickly!" said a spokesperson for Canadian travel insurance provider, TuGo. "At least 50% of vacation hospitalizations are due to accidents, and the number one reason for claims is trauma; falls or accidents that result in head or body injuries, sprains and strains and/or lacerations."
There's a common misconception among travellers that if you're healthy before going on a trip, nothing's going to happen to you when you go away. It's important for travellers to understand risk is present regardless of pre-trip health, explained Dan Keon, vice president of market management at Allianz Global Assistance Canada. The whole intent of travel insurance is to "cover for unexpected illness or injury," he added, which includes anything from a broken ankle, to appendicitis, flu, food poisoning and so on.
"It's not uncommon for younger travellers to think that if they haven't been to see a doctor in some time, there's a very slim chance they will need to see one while they're travelling. But there are many more risks that present themselves when you're in an unfamiliar place, and the risks will generally increase as far as the types of injuries and illnesses travellers can experience," Keon told Insurance Business.
There's also a misconception that provincial health care plans completely cover Canadians if they experience medical emergencies outside their home province. This is only partially true, as these plans only tend to cover 10% or less of total medical expenses. Furthermore, lots of younger travellers believe their parents' group plan and/or their credit card coverage have them covered. That's not always the case, so it's important for travellers to review these plans carefully.
Emergency medical coverage is a vitally important aspect of travel insurance, according to James Sion, chief operating officer at Generali Global Assistance. Oftentimes, people think of travel insurance as protecting them mostly against travel delays or baggage loss, but it's the emergency medical coverage where travellers really get the bang for their buck.
"Medical costs in foreign countries can be extremely expensive, especially if a traveller needs an emergency evacuation and repatriation back to Canada," said Sion. "It's very important for travellers to assess where they're going and what they're going to be doing on their trip so they can work out what coverage would benefit them the most. Oftentimes, people don't purchase enough coverage for emergency medical or dental. When you consider the fact that an emergency surgery (e.g. for a broken ankle) could cost many thousands of dollars, the low cost of travel insurance suddenly doesn't seem so bad in comparison."
Travel insurance claims tend to be quite consistent with where people are travelling to. If they're going to warmer climates, they're more likely to experience issues like heat stroke and food poisoning, whereas a winter sports trip will likely see more broken bones. One trend Keon has noticed among younger travellers and millennial groups is that people sometimes undertake activities they're not familiar with, like riding mopeds in South East Asia, which can lead to unexpected injuries.
Typically travel insurance will have exclusions that are specific to the benefit and then general exclusions that apply to the whole policy. Keon explained: "Specific to the benefits – if you look at medical coverage – it's common to see people seek treatment for a condition they already had or were receiving treatment for before they left. That's what we would call a pre-existing condition, and it's probably the most common exclusion on the medical side. The majority of policies will not cover treatment for a condition a traveller was already getting treatment for before leaving."
With regards to general exclusions, one thing party-reveling spring breakers should be wary of is excessive alcohol and substance abuse. For example, TuGo's policy contains an exclusion against abuse or intoxication due to alcohol, misuse of drugs or medications before or during trip (including over the counter, controlled or illegal drugs). Another common exclusion that may lead to claims not being paid is if travellers engage in coaching, teaching, participating, practicing or training in out-of-bounds activities, including skiing, snowboarding, snowshoeing and non-motorized snow-biking. For more daring travellers hoping to engage in adventure and extreme sports, TuGo offers optional sports coverages in addition to standard emergency medical coverage.
"It's very important for travellers to review their policy before leaving so that they understand the full range of benefits available and also what may not be covered by the policy, so that they have no surprises when they have to file a claim," explained Keon. "Medical emergencies can happen to anyone at any time, regardless of your age and current health."