Alberta's auto insurance "crisis" and the simple fixes needed | Insurance Business Canada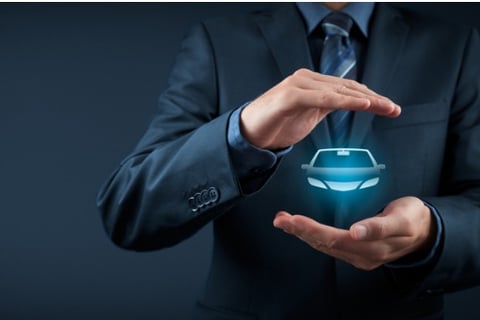 The auto insurance market in Alberta is in a state of "crisis". Insurers operating in the province have essentially had their hands tied since 2017, when the NDP government issued an order limiting cumulative auto rate hikes to 5%. This cap has prevented auto insurers in Alberta from adjusting premiums to reflect the cost of claims, which have shot up substantially in recent years due to factors like distracted driving and the increasing costs associated with fixing modern, tech-heavy cars.
The NDP's cap on premium increases was intended to protect Albertan consumers from hefty rate increases. However, many in the insurance industry argue the cap has had the opposite effect. Celyeste Power, vice-president of the western region for the Insurance Bureau of Canada, said the cap "has taken away availability for consumers" rather than protecting them. This is because insurers are pulling out of the province or limiting their capacity because their loss ratios are way too high.
On August 31, the NDP's 5% rate cap is due to expire, but it's not yet clear how the newly elected UCP government will tackle Alberta's so-called auto insurance "crisis". The government told CBC News it is "aware of the timeline on the 5% rate cap and [is] currently considering all options."
"Unsustainable" rating situation
In the second quarter of 2019, auto insurance rates in Alberta went up by 16.2% compared to the same quarter in 2018, according to the LowestRates.ca Q2 2019 Auto Insurance Price Index. Despite the NDP's rate hike cap, LowestRates.ca's Alberta price index has hit record highs for three straight quarters. The company attributes this "unsustainable situation" to policy pricing restraints, leading to a drop in market competition and higher prices for Albertan consumers.
Justin Thouin, co-founder and CEO of LowestRates.ca, explained: "The auto insurance system in Alberta is broken right now. I believe the 5% rate cap was a naïve attempt at controlling car insurance prices. What the NDP government evidently thought was that insurance companies in Alberta were just making money hand over fist and gouging Albertans, and, therefore, the only way to control these greedy insurance companies would be to introduce a 5% cap. But that simply wasn't the case, and insurance companies quickly realized that their loss ratios were not going to be acceptable if they could only raise prices by 5%.
"As a result, many insurance companies looked at their books of business and saw themselves paying more out in claims than they were collecting in premium. Typically, what they would do (since they can't control the coverage they offer because it's mandated by the government) is raise their prices. When the NDP government introduced the cap and they couldn't raise their prices, some decided to leave the market and not come back until they're able to make money in it. As a result of this exodus of insurance companies leaving the Alberta market, auto insurance prices have gone up year over year faster than anywhere else in Canada – and that's because consumers have less choice and so must turn to insurers that were pricing higher in the first place."
"Heartburn" for brokers
As capacity in Alberta's auto insurance marketplace has restricted, insurance brokers in the province have been battling with the challenging task of telling consumers they're going to have to pay a lot more for their car insurance. In some extreme cases, some brokers have had to switch consumers over to new carriers, meaning their clients may have lost their no claims discounts and other coverage perks they'd built up via long-standing insurance relationships.
"The insurance companies' reactions to the rate cap caused some heartburn for brokers," said George Hodgson, CEO, Insurance Brokers Association of Alberta (IBAA). "Some insurers stopped offering payment plans to some of the brokers' clients. That primarily affected young drivers who may not have $3,000 kicking around to pay for their insurance up front. Brokers had to try and find another market that would allow those clients to have a payment plan. In other cases, some companies would not provide Section C coverage - the non-mandatory coverage - and so then the brokers had to try and find other markets that would.
"In some severe cases, where the auto books weren't looking as good as they perhaps should have been, companies would cancel broker contracts altogether. Over an 18-month period, there was upwards of 100 broker contract cancellations. That severely restricted the companies where brokers could place policies because they didn't have as many companies to choose from, and, in some of the more severe cases, brokers had to sell to a competitor at a discounted rate, because they didn't have enough markets to place policies in."
"Simple" changes are needed
Alberta's UCP government has been consulting with some of Canada's largest insurance companies and industry associations to try and find a sustainable solution to the province's auto insurance headache. According to Hodgson, the widespread expectation is that the UCP government will drop the 5% rate hike cap and place the power back into the hands of the Alberta Auto Insurance Rate Board, through which insurance companies will be able to make representations in order to get an appropriate rate.
In addition to fighting against the premium rate hike cap, the IBAA has been rallying for changes to Alberta's minor injury regulation and diagnostic and treatment protocols. The association believes the current definition of minor injury under Alberta law is too "imprecise and has afforded an opportunity for plaintiff's counsel to circumvent the cap for minor injuries in order to garner higher settlements, and higher legal fees." Closing that loophole would "help to control costs," Hodgson explained. As far as the diagnostic and treatment protocols are concerned, the IBAA is trying to stem the "proliferation of cash settlements" after bodily injuries and encourage more money to be spent on healing remedies and therapies. Again, the aim of this is to manage claims costs and ultimately reduce costs for Albertan consumers.
"There are a couple of changes that definitely need to happen," Thouin told Insurance Business. "Firstly, prices need to go up to a point where insurance companies can make money (because that's how business works). While auto insurance rates are going up the most year over year in Alberta compared to other Canadian provinces, drivers are still paying less than in provinces like Ontario and B.C., so it's debatable that insurance prices are too high in Alberta.
"There are other important levers that can be poked. Enforcing mandatory winter tyres would lower accidents, and bringing in harsher penalties against insurance fraud and distracted driving – all of those things would stop claim costs from inflating so much. There are lots of simple measures that could improve the auto insurance situation in Alberta. It's just going to take more discussion and collaboration between the government and the industry, as opposed to the prior government who decided to make a unilateral move and introduce the rate cap without consulting the industry."