'More Canadians need car insurance than we can place' – LowestRates.ca | Insurance Business Canada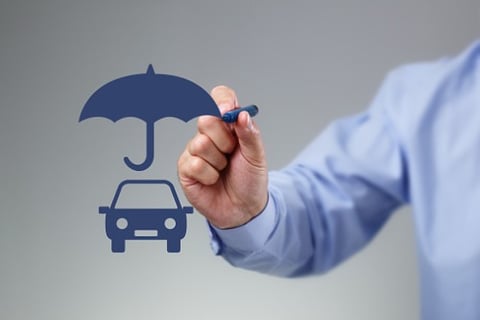 Consumers want options when it comes to their auto insurance, and the growth that online rate comparison site LowestRates.ca has experienced in its insurance segment is the proof. When the company started out, it put equal emphasis on insurance, mortgage and credit cards, but car insurance is what drove the business's momentum.
"I think it's because people aren't as tied to their insurance company as they are to the company that provides them with a mortgage because buying a home is a larger financial commitment, and so there's a level of trust with the big five banks," said Justin Thouin, co-founder and CEO of LowestRates.ca. "Not that there isn't a level of trust for insurance companies, but people are willing to try something different in insurance, whereas in mortgage, it is more difficult to convince them [to do so]. There's also an influx of new Canadians that don't have an established relationship with an insurance company and they go online, and [so do] new drivers."
For younger generations that have grown up using the internet and specifically sites like Amazon to buy everything, an online rate comparison site just makes sense. As a result, says Thouin, "More and more people are going online in order to find their insurance company and what do they find? They find LowestRates.ca because we rank at the top of almost every insurance search term across Canada."
Despite the success of the company, the current challenges in the Canadian auto insurance marketplace are also hurdles for LowestRates.ca.
Read more: Campaign against provincial auto insurance monopoly gains support from trade group
"It's a huge challenge for us. We've gone from a place where we had more brokers and insurance companies wanting to buy from us than we had leads, to a place now where we have more Canadians coming to us needing car insurance than we can place," said Thouin. "And it's not because our leads aren't very good – it's because our leads are too good. The insurance companies are telling the brokers, 'we do not want new business in these areas.' For example, insurance companies have said, 'we don't want Alberta business, please don't send it to us.' These leads are too good, people are buying them where we don't want new business, and, as a result, there are occasions – probably up to 100 leads a day – that we simply cannot place."
With its significant stake in the auto insurance marketplace, LowestRates.ca is a supporter of governments working in concert with the industry to come up with solutions because the current situation isn't good for anybody, explained Thouin.
"It results in people having a harder time finding insurance, it results in higher prices because of less competition, and it results in less insurance innovation because the insurance companies aren't going to want to invest in an industry where they can't make money," he told Insurance Business. "Instead of the government trying to focus on limiting the price increases, it should focus on things that will potentially lower the premiums that insurance companies need to charge."
That includes cracking down on distracted driving, and making fines and penalties more serious – getting a licence taken away for a year if caught distracted driving might, for example, be more of a deterrent for drivers. Coming down harder on insurance fraud and making it a criminal offense with jail time might also contribute to solving the problem, added Thouin, as would making winter tires mandatory and making insurance policies more personalized.
Read more: Rate comparison sites are matchmakers for brokers and consumers in tough auto market
"Insurance companies aren't gouging Canadians. If you look at the top five most profitable companies in Canada, it's the big five banks, it's not the insurance companies, and that's a message that Canadians don't care about," he explained. "So it's really up to the government, if the government chooses to insert itself into the insurance business and work with the insurance industry on it. We're big proponents of that because it's not fair that people are having a hard time finding insurance right now in certain provinces, and it's not a great situation for the companies or for the brokers. It needs to change, and it can change."