BC government announces changes to how ICBC will calculate premiums | Insurance Business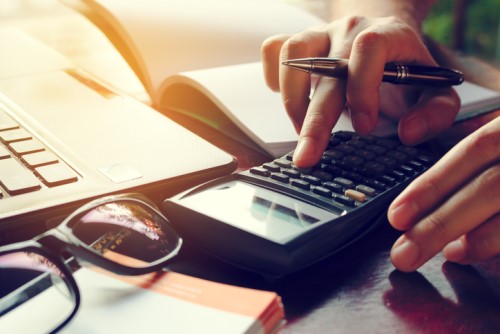 The BC government is moving full steam ahead with its promise to set the failing Insurance Corporation of British Columbia (ICBC) back on track. Attorney General David Eby announced today that high-crash drivers, and those who live in urban areas with a high rate of crashes could soon be paying more for their auto insurance as the ICBC reform process continues.
The purpose of the changes is to make the system fairer – they won't necessarily affect the ICBC's projected losses of $1.3 billion in the last fiscal year, according to reports from The Canadian Press. Eby echoed the sentiment, stating that drivers in BC have told the government they expect the premiums they pay to be fair.
"We want to modernize ICBC so that British Columbians pay according to their crash history, driving records and level of risk, and take responsibility for their driving habits. It's only fair," said Eby. "Right now, the system is broken. A driver with no crashes could be paying the same premium as a driver with three at-fault crashes in a year. We heard from British Columbians that their insurance rates need to be fair and we agree — good drivers shouldn't have to continue paying more to cover the costs for those who cause crashes or present a higher risk on our roads."
Today's announcement marks the first major change to BC's auto insurance rate model in three decades. Crashes will now be linked to the driver involved and not the owner of the vehicle, who before today was responsible for crash-related costs. Insurance discounts for drivers with up to 40 years of driving experience will be increased from the current limit of nine years, and there will be new discounts for vehicles with original, manufacturer-installed automatic emergency braking technology as well as those vehicles with less than 5,000 kilometres driven per year – a benefit for drivers who don't get behind the wheel every day.
ICBC is submitting the changes to the BC Utility commission and if approved, they will benefit an estimated two-thirds of ICBC's customers, according to a press release.
Other changes that the ICBC has proposed include an adjustment to basic insurance discounts for inexperienced drivers to better represent their risk; a more significant effect of at-fault crashes on a driver's premium; an update to rate classes and territories data to reflect changes in density, infrastructure, and population growth; and a 20% increase to the Driver Penalty Point and Driver Risk Premium programs this fall and another 20% in fall 2019.
Alongside the changes, ICBC has proposed a transaction cap limiting how much premiums can change each year for individual customers based on their driving record and at-fault crash history.
Related stories:
ICBC: 2017 saw a record-breaking 350,000 car collisions
ICBC struggles with offensive vanity plates