Brokerage group president reveals why M&A is core to its growth strategy | Insurance Business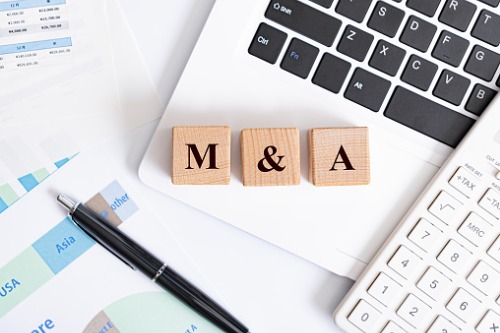 Westland Insurance Group has been on an acquisition spree this year, announcing in September that it had closed four acquisitions that support the company's expansion into western Canada. The four acquired brokerages were King Insurance in Winnipeg, MB; Johnson Agencies in Leduc, AB; Hedderick Insurance Agencies in Pincher Creek, AB; and Nauroth & Associates in Prince George, BC.
But these are far from the only acquisitions the brokerage group has made in 2020. As recently as October, Westland picked up two more brokerages in Alberta, in addition to purchases it had made earlier this year. As with many insurance businesses, however, the COVID-19 pandemic did introduce a bump in the road for the brokerage group's M&A strategy.
Read more: Westland Insurance acquires AB-based Forestburg Agencies
"We walked into 2020 with a pretty active pipeline of opportunities and deals that we were looking at, and, for us, the primary objective with our M&A program is to continue to have a leadership position in our core territories, which for us is predominantly in Western Canada, and also to become a national platform," said Jamie Lyons, president and COO of Westland, adding that the October acquisitions are reflective of an ongoing move eastward.
Nonetheless, in light of the coronavirus, Westland put its M&A pipeline on hold for the better part of four or five months to focus inwards, and take the time to understand what the impact of COVID was going to be for its clients, communities, and staff, as well as the overall business. Then, explained Lyons, "As more stability started to emerge in the last few months, we became more confident with the results around our own business, and the different potential companies that we were speaking to for acquisition, so we started to thaw what was a bit of a freeze on our M&A."
The October acquisitions of Ironside Insurance Brokers in Carstairs, and G&E Insurance in Picture Butte, AB, have been part of that thawing. They are both well-run brokerages that have a good standing in their communities, as well as being professional organizations. "These are all some of the key criteria for us that we look at when we make acquisitions, [as well as having] great staff," said Lyons. "They fit nicely with our platform and model."
Read more: Coronavirus hinders M&A activity
Generally speaking, when Westland considers potential acquisition targets, it also tends to prefer brokerages that are largely outside of urban centres, although this isn't a hard and fast rule. The acquired brokers are typically in smaller communities that are more suburban or rural, and their books of business tend to be relatively balanced between personal lines and commercial lines, added Lyons.
Alongside its many acquisitions, organic growth is equally a key focus for Westland. The brokerage group is also currently going through a technology transformation to help enable what it's doing from an organic growth perspective when it comes to customer and employee experience, and sees that growth "to be just as critical as growth through M&A," noted Lyons.
Nonetheless, he continued, "M&A is a core part of our strategy and has been historically. M&A is in the DNA of the organization – we've done over 40 deals since 2013 – and it's something that we continue to see a big opportunity in with the marketplace."
In fact, there are several notable trends in the current "highly fragmented distribution landscape for P&C in Canada," according to Lyons, that make M&A an attractive avenue for growth. For one, there are many aging principals who lack a succession plan or don't have that interested next generation in line to take over the business. There is also an increasing need in the marketplace to have scale and trading relevance with market partners, particularly given that insurance is experiencing a hard market and insurers are coalescing around a few broker partners.
Read more: COVID-19 crisis is an 'inflection point' for the insurance industry
"The third thing that we're seeing is the necessary investments that are required in customer experience, IT, digital, and people that need to get made now more than ever, in terms of where we're at as an industry," said Lyons, adding that peak valuations are also an important trend, not to mention COVID-19 layered over all of these factors.
"COVID has exacerbated sellers' potential view of selling their business, at least in some cases and in some communities," he told Insurance Business. This means, he added, that "M&A is something that we're going to continue to pursue as an organization, with the overlying view for Westland that our objective is to be a truly national platform and be represented coast to coast."