Canada's opium crisis will challenge group benefits providers | Insurance Business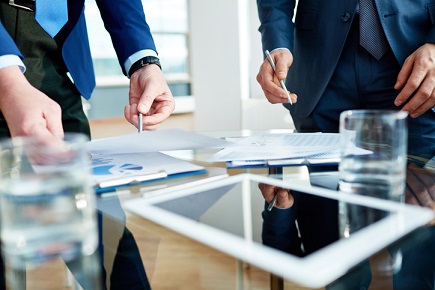 Canada is battling an opioid epidemic. The growing number of overdoses and deaths caused by the powerful pain relieving drugs has been deemed a public health emergency.
The Canadian Federal Minister of Health, Jane Philpott, has called for a "comprehensive, collaborative, compassionate and evidence-based approach" to the problem. This requires input from all health care professionals, life and health insurance providers, and group benefits insurance providers – but it won't be an easy task.
Insurance Business
spoke to Julie Gaudry, RBC Insurance senior director of group insurance, about the challenges for insurers and employers to manage the opioid crisis and the rising cost of subscription drug claims in Canada.
"If I put on the
hat of an employer or a group benefits plan sponsor
(the person funding the group benefits), one of the biggest challenges they're facing today lies in the sustainability of plan costs. There are a number of underlying trends that are driving an increase in costs," she said.
"One of the biggest issues is the rising cost of prescription drug claims, particularly in the specialty drug class. Specialty drugs, like certain opioids, are only used by a small percentage of the population but they are very costly. There are new specialty drugs coming into the market all the time – with increasingly large price tags – so it's vital that plan sponsors are mindful of those cost trends when they think about group benefits."
Opioids are largely taken to address chronic pain, which is the number two cause of disability claims in Canada behind mental health issues.
Ensuring that
pain relief medication
is handed out correctly, supporting better prescribing practices, reducing easy access to unnecessary opioids, and better informing Canadians about the risks of opioids, are among the top priorities of the Government of Canada and insurers countrywide.
"It's an area of focus for group benefits insurance providers across Canada," Gaudry said. "We need to think about how to put the right programs in place on the medication side and also on the disability side so that we can effectively support our clients when they're faced with difficult conditions. We want to ensure our clients are taking the right medication safely, when they should be, and then helping them to recover, rehabilitate and get back into work."
Related stories:
Workforce shift is 'hot topic' for Group Benefits providers
Allstate Canada's employee health and wellness program receives industry praise