Collaboration takes centre stage for reinsurer as its clients tackle top risks | Insurance Business Canada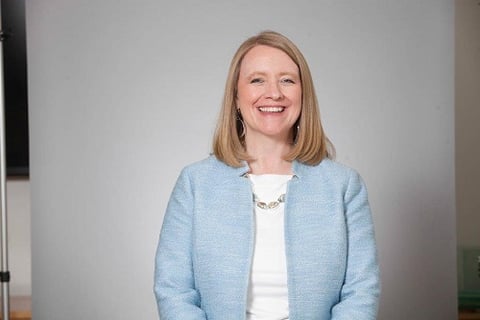 Since coming into the role of president and CEO of Swiss Re Canada and English Caribbean in mid-2018, Monica Ningen (pictured) has been busy getting to know the reinsurer's clients and their business models, as well as becoming attuned to the challenges and opportunities they face in today's evolving insurance landscape.
Some of these hurdles are ones that have impacted insurers in Canada across the board, such as weather events – in terms of both serious catastrophes as well as those that have left smaller marks on communities.
"If you look at the weather across Canada, there's been a lot of what I would refer to as smallish-type events, so they're not huge catastrophes that make the global news by any means, but they really have impact here locally," said Ningen. "A lot of [the companies] are not placing reinsurance coverage down to the point that those events are giving them recoverables from a reinsurance standpoint, and a lot of that is actually sitting on their own balance sheets. They're not anything that we would look at as a systemic trend, but they did happen more often than not last year, and [companies] are taking a look at those events and figuring out if there is anything they can do."
When looking at the bigger climate picture, the conversation around natural catastrophes is top of mind for Swiss Re's Canadian clients, particularly when it comes to shrinking the protection gap for earthquakes as well as the post-event response and recovery for this hazard.
Read more: January winter storm cost Eastern Canada over $39 million
"There has not been a very large quake in the US or in Canada for quite some time, and, as an industry, we spend time thinking about, after a big quake event, how do we live up to the value proposition that we have for the clients in an effective way, where their experience is something that is ultimately felt to be positive?" said Ningen. "That's hard because a big quake is going to be tough for a large number of people, and so you have to think about, what does that experience look like and how do we ensure that we, as an industry, can live up to that value proposition. How do we collaborate and work together?"
Educating people on the risk of earthquakes is part and parcel of increasing awareness and the take-up rate for insurance, alongside understanding what evidence about the risk will drive consumers to purchase coverage, which fits into a broader conversation on educating people to build financial resiliency across their whole lives.
Natural catastrophes aren't the only developments keeping insurance leaders up at night. The auto insurance business is likewise bringing challenges, as a side of the business that hasn't performed well in many provinces.
Read more: Some NB drivers could see their auto insurance rates jump by 25%
"Depending on the company and their mix of lines of business, it's a year that they've really struggled with [auto], so, from that standpoint, we're working with those companies that have areas that they want to try to improve. Swiss Re has some analytical tools that we can offer in terms of strategic partnerships, and we offer those analytical tools to those strategic partners," explained Ningen.
Nonetheless, there are also opportunities for companies in Canada, as they look at their growth prospects and venturing into new lines of business by developing expertise in areas they haven't worked in before, much of which is driven by their customers' needs.
"The consumers that they're servicing are saying, 'I get this piece of business from you, but I have to go somewhere else for this coverage. Is there an opportunity where I could get it all from one place?'" said Ningen, highlighting that technology also creates openings to improve efficiencies, as companies put their internal operations under the microscope "to better service clients or to change the way that they transact their business. A lot of times, it's looking at different digital platforms, but it's the same business, just done differently because consumers are demanding things differently than they have before."
Read more: Bringing diversity and inclusion into insurance - a full-time, year-round job
When it comes to technology, data and analytics frequently comes up in Swiss Re's conversations with companies. Through its client advisory board, Swiss Re brings key groups of clients together in person to discuss various topics, and one of the subjects that has made its way to the top has been the application of data and analytics.
"The big companies have their own large data analytics organizations, but if you drop down to the medium or smaller-sized companies within Canada, they have one or two or five people that are in a data analytics team, and, collectively, there's a feeling that they're doing really good work within the organization, but they're still a small team within a bigger company," Ningen told Insurance Business. Via the client advisory board, Swiss Re has created an offshoot that is comprised solely of the data and analytics teams working inside these companies.
"We bring together those people so they can share what they're working on, the challenges that they're going through, the different pilots that they're doing within their own companies, and they can become a group where they can depend on each other for questions and things that they want as additional resources."
As Ningen looks ahead to the coming year, building strategic relationships with clients will continue to be a focus, and within that, so will Swiss Re's work with the broker channel.
"Brokers play a really important part for our industry, so we're taking time to talk about what does our strategic relationship look like and how do we continue to grow that with the broker and the client, and that looks and feels different depending on what the client is going through," said the CEO, adding that some of those discussions are more tech-focused, while others are about partnering on different products that they want to bring to the marketplace. "It's quite exciting to see the opportunities that are around in the industry and in the collaborations with our strategic partners."