How does Canada's hot M&A market impact independent insurance brokers? | Insurance Business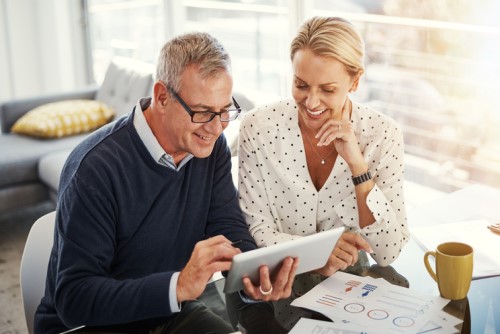 Merger and acquisition (M&A) activity is one of the hottest topics in insurance right now. It's right up there with things like insurance technology, digitalization, data analytics and artificial intelligence – all of which are proving their potential to bring about change and disruption in all links of the insurance value chain.
The insurance brokerage has emerged as a key target in Canada's hot M&A environment. As a heavily broker-driven marketplace, brokerage giants like Hub International and Gallagher are snapping up smaller firms left, right and centre in order to gain a competitive edge. As the brokerage giants keep growing bigger, some of Canada's smaller, independent firms are struggling to compete.
Cole Leitch, president and CEO of Avant Insurance Brokers (Avant), a Manitoba family-owned commercial and VIP home insurance specialist, commented: "There are still lots of independent insurance brokers in Canada. Some of these brokers are having a hard time competing because there are lots of acquisitions going on. The big brokers are becoming bigger and swallowing up some of the smaller firms. This dynamic is making it harder for some of the smaller firms to compete in the marketplace."
While it might be difficult for smaller, independent brokerages to compete against the corporate giants alone, there may be opportunities in partnerships or even mergers with other independent or family-run firms. Avant is one such firm willing to consider those partnerships as it strives for growth after three successful years in the Manitoba marketplace.
"At Avant, we're always talking with the brokers out there and we're keeping our eyes and ears open for potential acquisitions," said Leitch. "We're looking at both organic and inorganic growth. We're going to add more team members, new client acquisition, and then look at potential brokerage acquisition as well."
Atlantic Canada-based brokerage GTI Broker Group (GTI), which operates as GoToInsure.ca, is another example of a thriving independent brokerage which has hopped on to the M&A bandwagon with some success. It's not just the corporate giants who can succeed on this stage.
Steven White, chief operating officer and vice-president of operations at GTI, commented: "The M&A environment is interesting at the moment. At GTI, we're in that business of acquiring, but we're not a company that buys for the sake of buying. It has to fit in our mould. We're willing to be creative when it comes to potential M&A situations. We'll talk to anyone and we'll look at any possibility, but there are going to be situations where we'll say it's not the right fit for us.
"It's not a game of monopoly. It's about doing the right thing and being progressive, but also being smart about it."
M&A doesn't just benefit brokers who are actively looking for deals, according to Stephen Billyard, president of Ontario-based brokerage, Billyard Insurance Group (BIG). It also benefits those who are looking for talent and client acquisition.
"I think the M&A environment is creating a lot of opportunity in Canada," Billyard told Insurance Business. "While we're not really involved in that M&A because we're focused on our organic growth right now, what's happening is that there's lots of great displaced talent in the market.
"Acquisitions often bring change, and change brings disruption. What we're finding is that there are lots of brokers coming our way who want new opportunities. M&A also disrupts clients, which means clients are also coming our way. People are shopping – whether they're commercial clients or personal clients – and our teams are ready to service those people."