How Gore Mutual is tipping the talent trends | Insurance Business Canada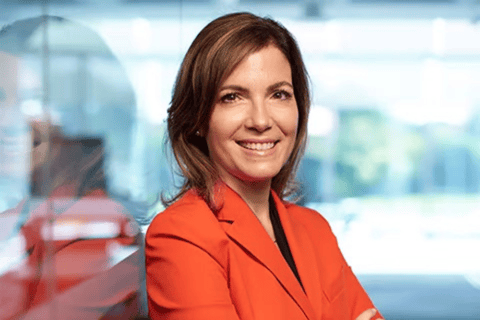 When Gore Mutual committed to its "bold" new Next Horizon strategy back in 2019, little did the insurer know that its strategic transformation would come up against a global pandemic.
In just two-years, Canada's oldest P&C mutual insurer has successfully swatted away pandemic-related challenges to approach completion of two major transformational initiatives – a complete redesign of its operating model, and the implementation of new technology platforms – both of which have been underpinned by Gore Mutual's successful talent acquisition, development, and retention.
The goal of Gore Mutual's Next Horizon strategy is to transform from a mid-size regional carrier to a "digitally-led and purpose-driven" national-scale insurer. In support of that, the insurer has revitalized its business with a refreshed brand in 2022, which redefines what it means to be a modern mutual insurer, focused on being good, doing good and spreading good across Canada.
Gore Mutual's transformational initiatives and purpose-driven DNA have helped the insurer to add over 200 new employees over the past two years. In 2021, the mutual added 130 net new roles, as well as enabling almost 100 internal movements through promotions, lateral moves, and backfills. According to Gore Mutual chief people officer, Sonia Boyle (pictured), the insurer remains in recruitment mode for 2022, and is looking to hire another 80+ people this year to support its growth trajectory.
Read next: Gore Mutual's 'Path to Purpose'
"During the pandemic, employees have re-evaluated their expectations in terms of where their careers are, and what they expect from their employers," said Boyle. "We're Canada's oldest mutual insurer – we've been around for more than 180-years – but we recently launched a refreshed brand, which is grounded in purpose and provides us with an exciting story to tell. Throughout our Next Horizon journey, we've been focused on recruiting the best talent, from an expertise perspective, to help us think differently and achieve our goals.
"When hiring people, we were looking for talent with functional expertise, technology expertise, and people who were experienced in transformations (myself included – I was hired during the pandemic) who are brought on to make a different and [influence] how the company will move forward. That's a major value proposition. We're able to recruit people and say: 'If you want to be part of a build, and really work on something from the ground up, this is your opportunity.' People who were excited about that joined Gore very willingly, and they've been able to help us expedite our transformational journey."
Gore Mutual is achieving its talent acquisition goals in the context the Great Resignation – a buzz term to describe the huge uptick in workers quitting their jobs during the COVID-19 pandemic and shifting their expectations about what they want from their careers and their employers. People want fair compensation and benefits, flexible working arrangements, and they want to work for employers who are socially conscious and in tune with big issues like diversity, equity, and inclusion (DE&I) and climate change.
"Companies that are thriving today […] have a greater purpose beyond their business income," Boyle told Insurance Business. "And people are asking about that during the recruitment process. They want to know about the work and what they can accomplish from a career perspective, but they're also asking: 'What does it mean to work at Gore Mutual, and why is it important?' That has been a real game-changer for us, in terms of our culture, and people working for a company where they can really see the impact of their work.
"With our DNA as a mutual company, giving back to the community has always been a core part of what we value. We've been very mindful as we grow that we don't want to lose the elements of our culture that our employees really appreciate. Purpose is a really big part of our transformation, and our core identity will continue to revolve around the mutual aspect of giving back to communities. That purpose-driven mindset has really enhanced our ability to attract talent."
Read more: Gore Mutual's 'Next Horizon' transformation almost complete
Gore Mutual's digitally-led and purpose-driven transformation resonates with talent at all stages of their career journeys. For young talent and those fresh out of college or university, the mutual insurer offers internships and co-op programs to educate people about what a career in insurance might be like, and to show – through Gore Mutual's transformation – that there are many diverse opportunities in insurance, from technical roles to people-facing sales roles, technology development, actuarial science, and more.
"For those who are midway through their career, they may have reached a point where they've either plateaued or they're looking for a way to expand their knowledge or their contribution to an organization – and we can offer that," Boyle commented. "And then there are people who are deeper into their careers who want to use their expertise and experience to make an impact and really feel good about the work they're doing. I think, across the spectrum of where people are in their careers, there's a story to be told here.
"Our talent acquisition team has done some incredible work at getting out there and telling our story. We're not a large employer […] but when people hear our story, they get excited about it. And then when they actually join us, and they see the contributions they can make, it becomes a really cool thing."