How well are landlords protected by insurance? | Insurance Business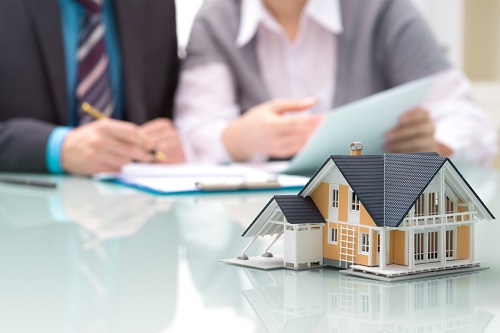 We've all heard the stories of nightmare tenants who avoid paying rent or cause damage to properties, often knowingly working the system.
Recent horror stories in the Canadian press include a
"professional tenant"
with a string of unpaid rent bills at high-end Toronto apartments, and a tenant who moved into an
urban planner's
apartment and immediately began to rent out the space using Airbnb.
"Landlords regularly face a number of challenges including tenants not paying their rent, vacancies and property damage caused by a tenant," Martin Campbell, assistant vice-president, specialty warranty,
Aviva Canada
, told
Insurance Business,
adding that these concerns are "likely to continue" in the Canadian market.
A new product from Aviva, in conjunction with RDA Insurance, is helping fill the gap which currently exists where landlord coverage is concerned, Campbell said.
The program offers protection against unpaid rent and property damage – two of the issues concerning landlords the most – and is available to those who use online platform Casalova, which Campbell says stems from the customer's increasing desire to self-serve.
In the case of the recent horror stories, the Casalova Protect program would have assisted the landlords both financially and with the eventual eviction, Campbell said, explaining that there is "some assistance from Casalova and the broker for the landlord with the eviction process itself."
The coverage provides protection for up to six months unpaid rent on a 12 month lease agreement, including the recovery and the costs of eviction proceedings - but landlords are still beholden to regulation, Campbell points out, and must comply with the applicable jurisdictional laws and rules of the Tenant Board.
But as well as the challenges of regulation, as the sharing economy continues to grow so too do the risks for landlords – and it seems there are still gaps in the market.
In the case of Viven Mah, whose tenant let out her condo using Airbnb without permission, it's not clear whether landlord insurance would cover her for any damage incurred.
Coverage in the home-sharing space is still developing as insurers grapple with the changing market and evaluate the need for specific policies.
In the case of Aviva, Campbell said that the company is "working hard to address coverage gaps for landlords who use homeshare platforms such as Airbnb for short-term rentals."
Related stories:
Aviva and RDA offer landlord coverage online
Airbnb hosting is rising in Canada – how is the industry reacting?