Inflation in Canada – how is it impacting insurance rates? | Insurance Business Canada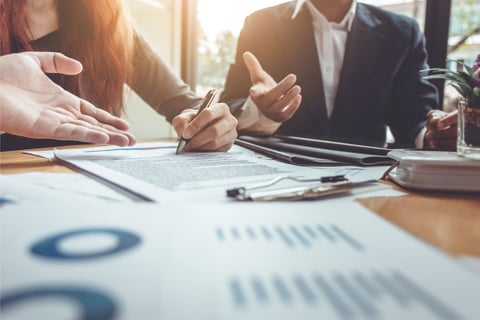 Inflation in Canada has been climbing rapidly, hitting 8.1% in June (before a slight reprieve to 7.6% in July), representing the fastest annual increase in the cost-of-living in almost four decades, according to data from Statistics Canada (StatCan).
Canadians across the country have been bearing the brunt of the impact as they witness prices of basic commodities, from groceries to gasoline, skyrocket. But how does inflation affect insurance rates? Insurance Business combed the numbers to find out.
How is Canada's inflation rate calculated?
The Canadian government monitors inflation using a monthly consumer price index (CPI), which records pricing changes from a fixed "basket" of goods and services. This basket is separated into different categories – including food, shelter, furniture, clothing, transportation, and recreation – with each group weighed accordingly to determine Canada's overall inflation rate.
For the purpose of this article, we will look at the CPI's shelter category, which shows price changes of several property-related expenses – including homeowners' insurance – and the transportation category, which tracks motor vehicle-related costs – including auto coverage. The data used is from the price index for June 2022, released last month and the latest available information available from StatCan.
Read more: Insurance industry "no stranger to dealing with inflation"
How does inflation affect home insurance rates in Canada?
June's CPI shows that home and mortgage insurance rates across the country rose 4.9%. Other shelter-related expenses that have a direct effect on premiums also shot up, including home replacement costs at 10%, and property maintenance and repair at 7.2%. Rented accommodation, which is typically covered by policies if a house becomes uninhabitable due to an insured peril, also spiked by 4.3%.
And while insurance companies are often the ones responsible for shouldering these expenses, the rising cost of claims can cause home insurance premiums to likewise soar in the long run.
Here is how the impact of inflation on homeowners' insurance is felt in different provinces, according to the latest consumer price index.
| Province | Inflation rate | Home and mortgage insurance rates |
| --- | --- | --- |
| Alberta | 8.4% | 4.3% |
| British Columbia | 7.9% | 3.7% |
| Manitoba | 9.4% | 4.8% |
| New Brunswick | 9.1% | 2.9% |
| Newfoundland & Labrador | 8.2% | 0.3% |
| Nova Scotia | 9.3% | 1.4% |
| Ontario | 7.9% | 6.1% |
| Prince Edward Island | 10.9% | 4.2% |
| Québec | 8.0% | 5.9% |
| Saskatchewan | 8.1% | 2.3% |
Source: Statistics Canada, Shelter Consumer Price Index, June 2022
Read more: Finances worsening for Canadians as inflation surges, poll finds
How does inflation impact car insurance rates in Canada?
Unlike home premiums, auto insurance rates dropped marginally at 0.7% across the country in June. However, industry experts believe that it is only a matter of time before inflation influences vehicle insurance pricing.
Car insurers use a range of metrics to calculate premiums. These include personal parameters – such as age, gender, and driving history – and auto industry costs. A spike in the prices of vehicles and their parts can push up the cost of a car insurance claim, and just like with homeowners' coverage, more expensive claims result in higher premiums.
In the June transportation CPI, the cost of vehicle parts, maintenance, and repairs rose 6.1%. Purchasing vehicles became 8.2% more expensive, while renting vehicles, which auto insurance often covers if the policyholder's car is unavailable while being repaired, was 28.5% more costly.
The table below shows how much impact inflation has on car insurance rates in different provinces.
| Province | Auto insurance rates |
| --- | --- |
| Alberta | 3.2% |
| British Columbia | 4.2% |
| Manitoba | 22.5% |
| New Brunswick | -0.6% |
| Newfoundland & Labrador | 0.3% |
| Nova Scotia | -0.2% |
| Ontario | -4.5% |
| Prince Edward Island | -0.7% |
| Québec | -2.1% |
| Saskatchewan | 15.3% |
Source: Statistics Canada, Transportation Consumer Price Index, June 2022
Manitoba and Saskatchewan registered rate increases way above the national average. In these provinces, auto insurance coverage is offered by one sole provider – Manitoba Public Insurance (MPI) and Saskatchewan Government Insurance (SGI) – much like in British Columbia, which also posted a rise in premiums, where coverage is provided exclusively by the Insurance Corporation of British Columbia (ICBC). Therefore, insurance companies there do not compete for customers.
Alberta and Newfoundland and Labrador are the other provinces that experienced a jump in car premiums due to inflation. The rest registered marginal dips.
Read more: Fighting inflation: Brokers are a business's first line of defence
How can Canadian homeowners save on insurance?
One of the biggest costs associated with owning a house is homeowners' insurance – and it doesn't help that inflation is pushing up premium prices further. Already hard-hit by the rising prices of commodities, Canadians would benefit from cost-cutting strategies that could keep their home insurance at affordable levels. Here are some of the ways homeowners across the country can save on insurance costs:
Evaluating their coverage annually
Eliminating unnecessary coverages
Refraining from over-insuring their home and personal belongings
Increasing the deductible but at a level that they can afford to pay
Consenting to a credit check
Installing security features in their home
Bundling home and auto insurance policies
Availing of discounts
Paying premiums annually, instead of in monthly instalments
Read more: How climate change is impacting home insurance rates in Canada
How can Canadian drivers cut car insurance costs?
While inflation in Canada does not seem to have a significant effect on auto insurance rates – at least not yet – industry experts predict that price increases, in particular those of vehicles and their parts, will push up the cost of claims, which in turn will drive up premiums. When that happens, Canadian motorists can benefit from these practical strategies designed to reduce auto insurance rates:
Shopping around for and comparing auto insurance rates
Skipping the coverage that they do not need
Keeping a clean driving record
Raising their deductible to an affordable level
Checking out insurance costs before buying a new car
Being smart about what they claim