Insurance Business Canada Awards validate the efforts of professionals from coast to coast | Insurance Business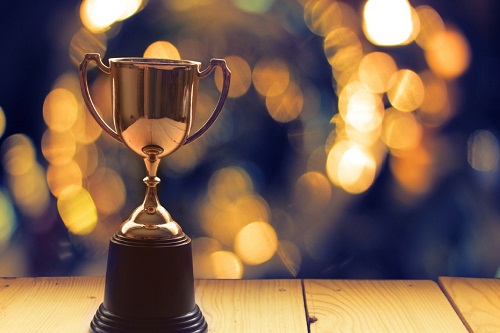 In two weeks, professionals from across insurance will gather in Toronto to celebrate top achievers in the industry at the Insurance Business Canada Awards. As the nominees and their supporters wait in anticipation of the gala night, Insurance Business Canada caught up with two finalists, who already feel like winners.
"I feel that this award validates what I have tried to do in my career, which is to be the best that I can be," said Paul Stannard, business development account manager for Alberta at SGI CANADA, who is a finalist for Business Development Manager Of The Year. "I am extremely humbled and honoured that I was nominated for this award – being nominated is the highlight of my career."
Stannard got his start in insurance back in 1973 and initially saw himself as a follower. Over time, he's grown into a leader and mentor for fellow staff as well as brokers in Alberta.
"As I've progressed and gained experience in the field, I think it's important to pay it forward as a leader, and I try to mentor colleagues and brokers wherever possible. I certainly got help in my career throughout the years," said Stannard, pointing to a boss he had at Economical who particularly taught him a lot about the industry. "I am also a people person and I really feed on interactions, and I'm very proud of the relationships that I've built. My relationships have also reflected well on my employer. I have taken a personal interest in the progress that my brokers have made as well as SGI CANADA in Alberta."
Read more: IBC Awards shine light on top brokers and insurers
In fact, Stannard was only the third employee at SGI CANADA when he started at the company. Here from the beginning, he says it's been great to see how the office has grown, expanding from just three to 60 employees across the province.
Some of the key beneficiaries of Stannard's dedication to his work have been brokers, as he's helped them grow their business and when it's not been profitable, helped them to turn things around.
"I do think it's important to genuinely care and be really invested in the success of our broker partners, and I think that that comes across in the way that I treat people," he told Insurance Business. "While the insurance industry has changed over the last 46 years, one thing hasn't and it's the people. This is a people relationship business."
Another leader in the insurance industry has seen his company rack up two nominations at the Insurance Business Canada Awards. Travel insurance specialist TuGo is a finalist for the CNA Canada Award for Excellence in Philanthropy & Community Service and the Insurance Business Magazine Readers' Choice Award for Best Advertising Campaign for TuGo's 2019 brand campaign.
On the philanthropic side, TuGo's community-focused efforts are part and parcel of who the team is – in fact, it's baked into the company's vision, mission, and purpose. Tugo's partnership with Make-A-Wish Canada for example, has been just one highlight of those efforts. TuGo provides travel medical insurance coverage for children with life-threatening illnesses and their families, who wouldn't otherwise be eligible for travel insurance coverage. Not only that, but TuGo also engages their local offices across the country to fundraise to help grant more wishes.
"Insurance is viewed generally as something that comes into play after something's gone horribly wrong, be it during travel or your house burns down or medical issues, but really, the entire industry is very focused on preventing bad things from happening," said Patrick Robinson, TuGo's CEO. "And one way you do that is by promoting safety and another way you do it is by promoting better communities, and well-being and mental health, and just making sure the fundamentals of your community are strong. If people care about each other, if they care about the communities they live in, they're going to be safer, they're going to do better things, they're going to do more positive things, and it's going to lift everybody up."
Read more: TuGo recognized as one of Canada's Best Managed Companies
In terms of the marketing recognition, being a finalist for that award is especially sweet considering the challenges of marketing in insurance more broadly.
"It's a difficult thing to navigate through, versus marketing clothes or technology or food or something that's so much less restrictive and more of a glamour purchase. Nobody's dying to go buy insurance, so it's a little bit of a harder marketing exercise," said Robinson. "If you can achieve something good there, you really feel like you've achieved something."
Moreover, because TuGo operates in the world of financial services where big banks and insurers often dominate the marketing cycle, being recognized for its promotional activity and building the brand is likewise an achievement.
Outside of marketing and philanthropy, TuGo differentiates itself in the marketplace by offering travel coverage to everybody, whether it's a child facing many health challenges or anyone else who wants to experience the world through travel – the company tries not to exclude anyone. TuGo is also more forgiving when people make mistakes on their applications, such as older travellers who might forget some of the medications they're using.
"Insurance companies in our industry will deny your claim for that," said Robinson. "If we think, 'no, it was an honest mistake,' we apply a deductible to share some of the burden, but we still pay the claim and that's completely unique in our industry. It speaks again to our core value – we want to help people travel, and we're trying to make it easier for people, not harder. We recognize that sometimes, not through the industry's desire but through regulatory and various other factors, it can be challenging for people to get the right information."
The Insurance Business Canada Awards are a great opportunity to recognize how companies in the insurance sector help people in this way and many others.
"The industry doesn't get give itself enough credit or get enough credit for the good things that it does philanthropically," said Robinson. "And the second thing is, it's a very challenging marketing environment, so I think – rather than looking at our results at face value compared to other industries – we should take into account how challenging it is to market in the insurance industry and give ourselves credit when we can because I think we really deserve it."