Landlord penalized after revealing renter's medical cannabis grow-op | Insurance Business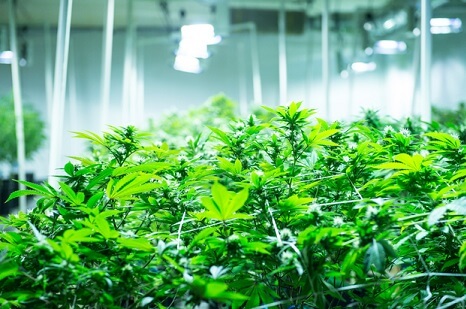 A Kamloops landlord found his coverage cancelled after he had informed his insurer that one of his renters was growing medical marijuana within the property.
The experience left property owner Darryl Spencer rushing to secure insurance due to the complicated way insurers, and even the federal government, treat the medical substance.
Learn more about marijuana insurance here.
Spencer told CBC News that one of his downstairs tenants had a medical marijuana licence that allowed the tenant to legally grow as many as 60 cannabis plants without having to ask the landlord's permission.
It was a call from a concerned neighbor, who also happened to be a retired fire inspector, which led Spencer to investigate the home he had rented out to the tenant in question. He found a tangle of extension cords, fans, and lights packed inside a room growing marijuana plants. The setup was so haphazardly done, that the upstairs tenant of the same building – a woman with a small child – complained to Spencer about heat radiating through the walls and electrical breakers going off.
"I was worried about the fire hazard. That was my first thought because of the extension cords, the use of electricity and that something could catch fire," Spencer told CBC News.
Spencer notified his insurer,
Gore Mutual
Insurance, of his tenant's grow-op. The insurer, however, cancelled the landlord's coverage upon hearing the development.
"They wouldn't cover claims to do with medical marijuana or air quality contamination," Spencer said.
Want the latest insurance industry news first? Sign up for our completely free newsletter service now.
Gore Mutual Insurance said in a statement that it "does not provide coverage for marijuana grow-operations regardless of their legality because this type of operation in a residential building presents inherent insurance risks." Such risks include "a greater likelihood of water damage, mould, fire, vandalism and burglary," the company further explained.
According to the Insurance Bureau of Canada (IBC), many other insurers also have the same approach to cannabis grow-ops.
"While regulations may allow for the legal growing of marijuana for medical purposes, it does not change the structural risk grow-ops pose to homes and condos," IBC spokesman Andrew McGrath stated.
Gore Mutual offered to reinstate Spencer's coverage, on the grounds that he took steps to ensure that the property was safe to live in. The insurer also wanted air and soil testing, plumbing, electrical, and mold inspections.
Spencer spent money to undergo all the above steps while looking for another insurer. The tenant eventually moved out, but only after Spencer paid him $1,300 to leave. In total, the landlord spent over $5,000 in costs related to the grow-op.
Health Canada came up with the Access to Cannabis for Medical Purposes Regulations in 2016 to allow individuals to grow medical cannabis in their residences without the need to notify or seek permission from their landlords. Landlord BC, an advocacy group for landlords, believes the decision was made in a vacuum, and that the federal government failed to give clear directions to both landlords and insurers on the matter.
Spencer finally found an insurer willing to cover his property two months after his original coverage was scrapped – except this new insurer, which specializes in covering medical grow-ops, was charging almost double what Spencer used to pay, and had a higher deductible.
CBC News reached out to Gore Mutual, which then offered to reinstate Spencer's policy for nearly the same amount of money. Spencer took the offer, saying that it is the federal government that needs to adjust.
"This has been a big mistake and I hope it gets rectified soon," he said.
Related stories:
Employee insurer must cover for man's medical marijuana: Human rights board
How well are landlords protected by insurance?