New to insurance, young broker dives into niche commercial accounts | Insurance Business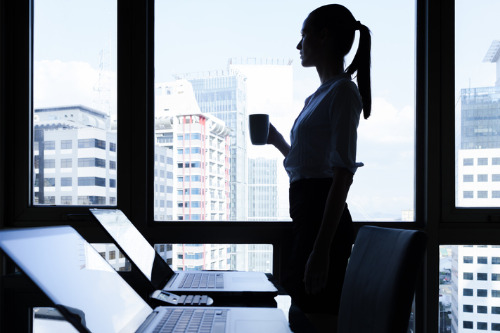 Five years ago, Jennifer Hamilton didn't know much about insurance, until a friend got her a job at Western Financial Group in Wainwright, AB. Fast forward to today, the insurance broker focuses on niche commercial accounts while also contributing her time to an association that educates young people about the industry.
Hamilton's broking career started in personal lines, but within a few years, she decided to move into commercial insurance and landed a role at her current employer, A-WIN Insurance in Edmonton, AB.
"It's been quite a learning curve, especially because right now I'm working with long haul commercial trucking so it's also super-specialized," said Hamilton. "Because we're working on one kind of insurance, I'm learning that very well and then picking up the other little bits that we deal with."
Read more: Canadian truckers crossing US border unable to get coronavirus coverage
The commercial auto space isn't an easy insurance marketplace to navigate. Hamilton says long haul commercial trucking is almost as restrictive as personal lines auto right now in the industry.
"Most of the companies have very strict driver criteria, so I think the biggest issue for companies is finding drivers who are eligible to drive any of their trucks just because they have to have so much experience and so much training now before the insurance companies will accept them," she said. "And if they hire a driver and they don't tell us, a lot of the claims are even getting denied … The premiums are pretty high, too."
Educating insureds about their coverage and helping to protect people makes this tough job worth it. Hamilton's favourite aspect of working in the industry is explaining to customers how their insurance actually works.
Read more: Joining broker council pushed this professional out of her comfort zone
"I know a lot of people make the joke that they wish they learned about insurance or taxes in high school instead of trigonometry or something else, and I think that is totally true," she said. The education component is also why Hamilton loves being part of the Insurance Brokers Association of Alberta's (IBAA) Professional Young Insurance Brokers (PYIB), which she got involved in while she was still in Wainwright working for Western Financial Group.
The PYIB prepares presentations for high schoolers as well as students at secondary institutes about the industry and the value of insurance, in addition to other responsibilities, including charitable work.
Read more: Moving to a small town opened the door to this broker's career
"I love being able to give to people who don't always have everything," said Hamilton, adding, "Getting involved in the community is a great way to get your name out, but it's also a great way to bring awareness and acknowledgement to the community. A lot of businesses, like Western Financial Group, are not in the big cities – they're not in Edmonton, they're not in Calgary. They're all in the Wainwrights, St. Alberts, Leducs – the small areas – so they feel almost like a family-based business in those communities, and it's about giving back to the people that support them and come to them."