After falling into the industry, broker makes a difference for commercial clients | Insurance Business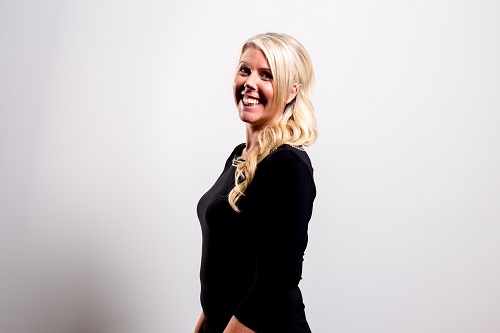 Some people end up becoming brokers because their parents were in the business, while others heard about the benefits of a broking career from someone in the industry. But not many people become brokers because they helped someone else study for and pass the Level 1 licensing exam, and then thought that they should also give it a go.
Yet, that's what happened to Nicky Fuhrmann (pictured), today an insurance broker at A-WIN Insurance in southern Alberta, who tells Insurance Business that she got her broker's licence for fun.
Fuhrmann was a retail manager for years before she got pregnant and had her daughter, who, five years later, went to kindergarten and left the stay-at-home mom searching for a hobby. Fuhrmann's husband at the time was working in insurance and asked her to help a woman in his office who was having trouble passing her licensing exam.
"I had no insurance knowledge and was handed this big binder," she said. "I taught it to her, and then went and wrote my Level 1 licence at the same time she did, just because I had learned it all."
Read more: Getting into insurance let this broker 'play at a bigger level'
In the meantime, Fuhrmann discovered that she loved a customer service and client relationship role, and providing a service that everyone needs while educating clients about insurance. She lost her job after two years in the insurance industry, but, shortly after, Fuhrmann got a call from the CEO at A-WIN who asked if she was interested in having a career conversation. A month later, Fuhrmann was a broker at A-WIN, and has been for five years now.
As a commercial broker who has a broad range of clients, but particularly enjoys working on construction accounts, Fuhrmann is always learning something new and likes that every day is different. She's also succeeded in an industry that's historically been male-dominated, especially on the commercial side, which she counts as an accomplishment, among her relationships with clients.
"The relationship building with those clients I think is the number one thing that gives me so much value – that I am a trusted adviser in the Lethbridge area for commercial insurance," she said.
Read more: IBAA responds to national broker study results
To share the knowledge that she's gained from being in the industry so far, Fuhrmann has become one of the Insurance Brokers Association of Alberta's (IBAA) Professional Young Insurance Brokers (PYIB). The involvement has given her an opportunity to help attract new people to the broking world and educate people about the insurance climate in the province.
"The insurance industry in Alberta has started to settle down from where we were at two years ago, and we really wanted to make an impact there in educating clients about why it was hard to get insurance, why we were seeing rate increases, what needed to be done, and what was reasonable for the clients and the insurance companies," Fuhrmann explained. "That was why I put my name forward for [the PYIB] – I wanted to make a difference in the industry."