Moving to a small town opened the door to this broker's career | Insurance Business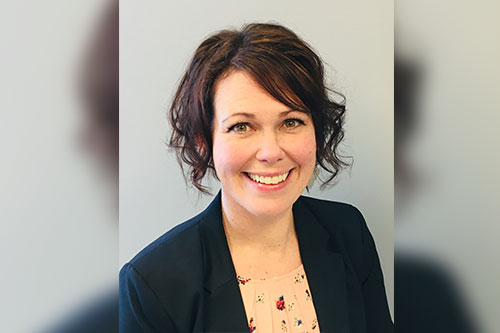 A move from a city with over 220,000 people to a rural town with a population of less than 500 is a big enough challenge. Now add buying a brokerage into the mix when you've never worked in insurance before and you've got a real adventure on your hands.
That's the position that Nicole Korpusik (pictured) and her husband found themselves in after their family friends wanted to retire from their agency in Norquay, Saskatchewan, and asked the couple to be its next owners. Initially, Korpusik's reaction was less than enthusiastic.
"They said, 'You should buy our business' and I said 'no'. One, I'm not a salesperson and two, I can't live that far away from the city," said Korpusik, who had a background in education. However, her brother and sister-in-law were living in Norquay at the time and told the couple about the great community that existed in the town, which had a lot of young families and tons of activities, like camping and curling.
Read more: How this broker's drive led him to become partner at 27
Korpusik's father also helped convince her to get onboard. He had been an insurance broker and always said that selling insurance wasn't a sales job – it was a relationship business.
"If you can fill that need and make [people] comfortable, then it's not sales," said Korpusik. "You're doing a service for people in your community, and that's what drew us to it and has kept us so passionate now about it for the last 10 years."
In 2010, Korpusik and her husband, who has an MBA and is a CPA, took over as the new owners of Norquay Agencies, and have since found that owning an insurance brokerage is a great way to be part of a community, especially one where they were newcomers. As the only brokerage in Norquay, the business is a hub of activity, says Korpusik.
While there have been challenges along the way, the new owners had the help of the previous leaders, who stayed on for about a year after the purchase. With her husband's business background and her dad's mentorship, as well as the help of her sister-in-law, who worked with the previous owners before the acquisition, the couple kicked off the next generation of leadership at Norquay Agencies.
In the meantime, Korpusik has become involved with the Insurance Brokers Association of Saskatchewan (IBAS) as a director on its board, where she's seen how important brokers across the province are to their communities and to each other.
Read more: Newly formed brokers council in Saskatchewan takes on big challenges
"I think this industry is more than just insurance – it's a community within itself," she said. "The amount of work and time insurance brokers put into their communities to me is really important and it's something that I'm proud of as an insurance broker."
As one of the only rural brokers on the board, Korpusik helps represent the hurdles facing this group of professionals, such as keeping up with changes in technology. She pointed to broker management systems as one example.
"There are still some brokerages that don't subscribe to one," she explained. "I think there's about 40 of them in the province that don't have that [and] it's impacted insurers' strategies in rolling out their new software and technology."
Read more: IBAS voices support for electronic document solution
At the same time, in an era that's all about online quoting and giving consumers access to digital channels, some of Korpusik's clients don't even have email or computers, which can further hamper tech adoption within rural brokerages. Turning to the IBAS board for other directors' perspectives on how these brokerages can change with the times and stay within their budgets has been a valuable experience for Korpusik.
"Seeing the investment these larger brokers are putting into technology, that's not always an option for smaller brokerages and their budgets," she said. "I've been learning from my other directors on the board about where they've invested, and that goes back to the insurance community and how supportive they are. It's competition, but at the same time you want to see each other succeed, so learning from them where their best bang for the buck is in technology … and then passing that along to our members who are looking for that same input, that has been really beneficial."