Organic growth strategies that work, from an insurance outperformer | Insurance Business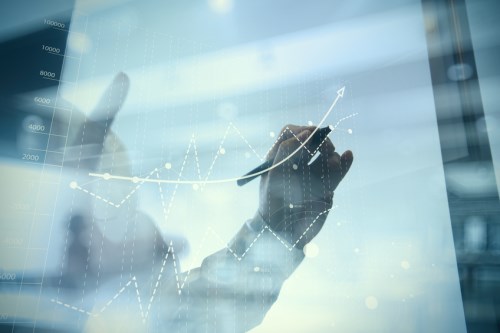 What does it take to achieve five-year revenue growth of 125% in the insurance industry? Ask Canadian specialty insurance and surety company Trisura Guarantee, which has yet again landed on the 2018 Growth 500 list, alongside Key Media.
"As you get bigger, it gets harder to stay on the list, so continued strong growth for Trisura is really a testament to the great people we have working here and to the really strong support of our brokers," said CEO Mike George.
With M&A activity always in the news, and a mega-deal in insurance recently making headlines, acquisition is a common way to achieve growth, but Trisura has other strategies in mind, such as setting aggressive targets and striving to deliver on those while maintaining profitability.
"We haven't really grown through acquisition, so virtually all our growth has been organic and that to me is even more gratifying," said George. "We recognize that in a very competitive environment, we need to continue to remain relevant with our brokers and we need to do things, like increase our appetite for business, broaden the products and services that we offer, and continue to increase our capacity to be able to handle larger clients over time."
It doesn't help that the insurance industry is in a soft part of the cycle, which means that terms and conditions are very broad and pricing is very low, added George, who calls the fight over the customer base 'uber-competitive.'
Read more: This specialty is seeking premium growth, but obstacles remain
"There's a lot of consolidation going on in our industry. It's incredibly active, in terms of particularly brokers and the consolidation on that side, so everything is changing all the time," explained the CEO. "You're dealing with one party one day and then they're acquired by someone else, so all of a sudden that whole dynamic of the relationship may change pretty significantly."
Never mind the heightened pressure on companies to find better ways of doing business, with many turning to digital strategies and looking to dislocate the broker network – a tactic that Trisura won't be implementing any time soon.
"We're a company that survives entirely because of our broker relationships so we're working closely with our brokers, trying to deliver products faster and better and more efficiently for customers," explained George.
With organic growth comes new faces in the office, and as millennials are reportedly flocking to the insurance industry, it becomes important to find the right team members.
"Our staff are really absolutely critical to our future success, so recruiting the best is a very important strategy for us. We have a really good HR team who spends a lot of time on recruitment and making sure that the people who are coming in will fit with our culture and contribute pretty much right away, and that's all been manifested by some of the strong employee engagement scores that we have," said George.
For other insurance companies hoping to bring on younger talent, the Trisura CEO highlights one strategy that's proven to be especially effective.
"We'll almost constantly have co-op university students in our shop, and it's a great way to be able to test drive them – that if they like the industry and they like the company and we like them, and feel that they'll be a good contributor going forward then we'll often look to recruit them on a full-time basis once they're finished their co-op studies," he said.