Supply chain disruption from coronavirus continues during reopening | Insurance Business Canada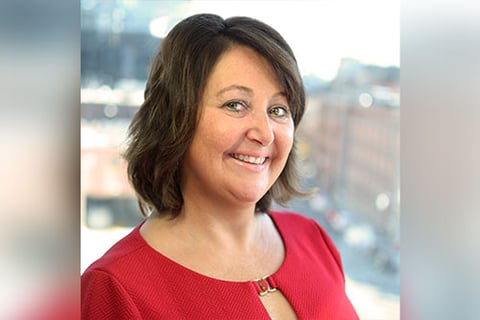 The coronavirus has sent shockwaves through supply chains around the world. The decline in manufacturing and trade in China, the epicentre of the outbreak, has had an impact on companies within countries further up and down the supply chain, according to the World Economic Forum, which predicted that the pandemic will have severe implications for international production networks for years to come.
This in turn has impacts for global logistics insurance, which offers coverage for damage or loss to business because of interruption in the logistics chain, and its policyholders. Brokers in this line of business have been busy working with clients during the crisis to discuss their supply chain exposures, namely that of disruption when trying to source all of the various components that go into finished products.
Read more: Just-in-time shipping supply chain needs 'all aboard' culture change
"The ability to move all of those pieces and parts is being made more difficult because businesses are being told to shut down," said Tracy McLean (pictured), senior vice president of global logistics insurance at NFP.
Even as governments ease restrictions, that doesn't mean supply chain challenges are going away, especially as every region has different policies on returning to normal operations. Return-to-work approaches also differ between companies who may not want to bring all employees back at once due to health and safety protocols.
"China is slowly starting to come back online and, in Canada, there's the differentiation between the provinces," said McLean, also pointing to European countries' strict border controls at the moment as well as the fact that airplanes around the world that carry goods aren't taking off at the same rate as they were before the crisis. "All the different regulations, guidelines, and different timing for countries is definitely having a ripple effect [on the supply chain]."
As a result, companies are looking at what they can do internally to try to mitigate some of these changes and map out contingency plans for the future to prevent major supply chain disruption again. They're looking at where they can pivot and find manufacturers to produce some of these goods locally instead of having to go to other countries and have them imported, explained McLean. In fact, when it comes to supply chain risk management, 'pivot' is now the keyword.
"The reality is that tomorrow no longer exists and all the conversations now in regards to risk management planning are about contingency plans," said McLean, noting that within the supply chain management world, many companies "can't just automatically adapt by having all of their workforce work from home, so a lot of them on the customs broker side and the trade side have to have people working in order to facilitate keeping goods moving through borders."
Read more: Amid pandemic, companies need to mitigate risk to supply chains
Ecommerce has likewise become a bigger conversation. When people talk about ecommerce, they tend to think about the consumer-facing Amazons of the world, but ecommerce is also taking off on the business-to-business side. In fact, the Canada Border Services Agency (CBSA) is working on its Assessment and Revenue Management project, a multi-year initiative to transform the collection of duties and taxes for goods imported into Canada. As a result of this project, the CBSA will be able to modernize and streamline the process of importing commercial goods.
"Every importer that comes into Canada and is doing business will register online, and every import that comes into the country – the duties and taxes collected, the type of product, what they're importing, how they're importing it, the service providers they work with – will be going into an [electronic] system," explained McLean, adding that this is reflective of a broader trend touted by the World Customs Organization.
Read more: Tackling new risks in the global supply chain - Aspen Insurance
"In the supply chain, everyone will know what's going on in different countries and you will start to have a better scope of the rules and regulations, the tariff codes, and the classification [of imports],' she continued. "If, all of a sudden, a particular government like the US decide they want to change tariffs on a particular item, then everything will happen in real time instantaneously. It also allows the government to have a better idea of the actual tax revenue that they're collecting on all these products coming into the country."
As a result of the changes in risk prompted by the coronavirus, as well as other threats facing the movement of goods around the world, the insurance industry is starting to realize that a lot of the policies will have to evolve to accommodate the new scale of the risk presented to supply chains.
"Tomorrow's insurance products will be very different," said McLean. "Businesses will make decisions in regards to what's relevant for their business … and where can we help them is by looking at what options are available to mitigate that risk. Clients may have been more concerned about the short-term costs, and now they're going to look more at the long-term costs and what impacts their business and their bottom line."