The Co-operators celebrates 15th consecutive industry honour | Insurance Business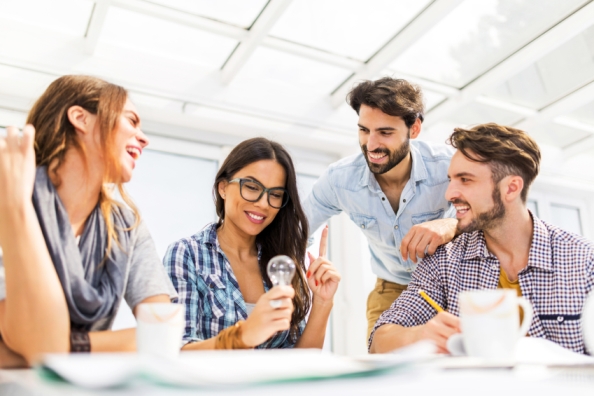 Workplace mental health is a hot topic in all industries. A happy, healthy and fully-engaged workforce can unlock new heights of success within an organization – but reaching that realm of satisfaction is not always easy.
One Canadian organization on route to achieving these heights is
The Co-operators Group Limited
.
The multi-line insurance and financial services co-operative has received a number of industry accolades for its strong workplace culture, including the Excellence Canada Gold Certification for mental health practices, and the WorldatWork Seal of Distinction for its Total Rewards benefits program.
"At The Co-operators, we prioritise people. We promote a healthy work/life balance, provide benefits to meet employees' needs, offer family-friendly flexible rewards, and we prioritise our workplace mental health," explained Bernie Mitchell, senior vice president of human resources and workplace services at The Co-operators Group Limited.
Celebrate excellence in insurance. Join us for the Insurance Business Awards in Toronto
"Employers across Canada are seeing heightened drug costs and increased incidences of people
struggling with mental health and having to take time off work
. At The Co-operators, we worked with Excellence Canada to improve some of our practices and we completed a training program with all of our supervisors and managers to increase understanding of mental health throughout The Cooperative. As a benefits provider as well, we're learning about mental health and what we can do to support our employees and our clients."
The Co-operators' workplace mental health strategy was one of the factors that led to the organization's recent recognition as an
Aon Hewitt Platinum Level Best Employer in Canada for 2018
. This is the 15th consecutive year The Co-operative has received the accolade, which Mitchell described as "an honour."
Another factor behind the company's success is its high level of employee engagement, which goes beyond simple satisfaction and happiness. Aon Hewitt describes employee engagement as "the level of an employee's psychological investment in their organization."
Taking employee engagement seriously and having an open and honest workplace culture where people can discuss any issues that arise, has really helped The Co-operators' achieve success, Mitchell told
Insurance Business.
"
Employee engagement is important
to us. It's one of our key indicators and we take it seriously right up to board level," she said. "Engaged employees feel part of the family of the organization; they care about it, openly praise it and strive to give their best efforts to help the organization succeed.
"Our Co-operative values are reflected in our employee experience. We have a strong focus on the communities we work in and giving back to those communities – and that really resonates with our workforce. We aim to be a good corporate citizen, which links back to our core mission, vision and values."
Related stories:
Trisura's 'consensus culture' inspires industry accolade
Insurers make Aon Hewitt's list of best Canadian employers