"Very difficult" to assemble a property program in COVID-19 market | Insurance Business Canada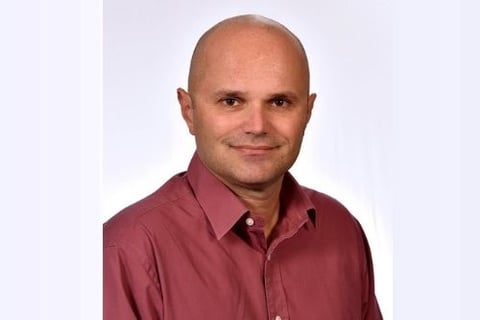 A new year may have just started, but the impacts of the coronavirus pandemic are likely to stick around over the course of 2021 and beyond. For commercial property insureds, the effects of the crisis, and the new risks and challenges it has presented, are particularly unique given the business interruption that many industries experienced thanks to government shutdown orders, as well as other factors that necessitated a change in operations.
According to one expert, COVID-19 has impacted the commercial property insurance market both directly and indirectly.
"Directly, because a lot of carriers covered some form of infectious disease or communicable disease, so I think the whole market and every major carrier in the property sector has experienced losses directly attributable to the business interruption and the cost of clean-up associated with this kind of coverage," said Adriano Lanzilotto (pictured), vice president and client service manager at FM Global.
Read more: FM Global delivers stark coronavirus commercial property warning
On the other hand, the indirect consequences are tied to the fact that in a period of lockdown, some insureds experienced losses due to plants not being attended to as they idled. Examples of aggravated risks include a fire starting in an empty facility, resulting in larger losses, or more opportunities for vandalism to go unchecked because of a lack of security.
Additionally, FM Global saw insured losses climb after policyholders restarted their plants, especially those that are heavy in equipment, like chemical plants, because of the risk demonstrated by the bathtub curve, which states that there is higher risk for failure with new or restarting equipment.
The activity of risk engineering and claims adjusting was likewise affected because of the restrictions concerning the movement of people. As a result, noted Lanzilotto, "A lot of carriers that had to see risks with their own eyes have been not allowed to do so, and therefore, some would argue that capacity or quotations have been denied because it was impossible to send engineers to collect information."
Read more: Insurance considerations for manufacturers pivoting to PPE production
On the claims side, the same concerns have applied since limited opportunities to send a loss adjuster on site following a loss meant that the loss could then become bigger because the insured may not have known exactly how to respond to the issue. "Maybe there are delays in communication with the insurer, or the insured does the wrong thing to start with and cannot benefit from the presence of an adjuster that could give some advice in the critical moment, immediately after the loss," Lanzilotto explained.
The challenges stemming from the coronavirus have placed additional burdens on commercial property insureds in an already hardening market. The FM Global expert called it a "double hit" coming from three years of underwriting losses due to natural catastrophes, as well as losses from non-natural catastrophe-related losses.
Read more: Hard market here to stay 'for next couple of years'
"All of that was creating a hardening market and underwriters trying to get to a profitable situation again by not only increasing rates, but also changing the terms and conditions in some cases and [having] a more aggressive approach in terms of risk selection," Lanzilotto told Insurance Business.
While he added that every market, line of business, and industry type has been experiencing these problems differently, pricing has generally gone up and carriers have reduced their involvements in property programs.
"In syndicated programs where the lead previously had 80% or 70% of share, now maybe they decided not to provide more than 50%," he said. "Unless you find a partner that can still provide large capacity, it's very difficult to assemble a program on the property side."