Who is Canada's top-rated insurer CEO? | Insurance Business Canada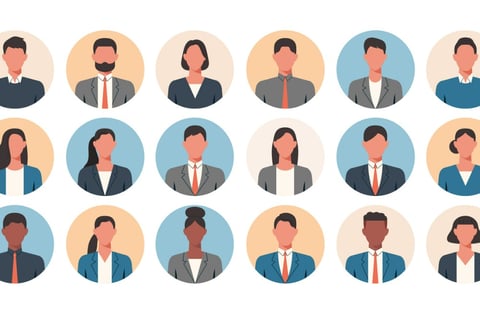 Three CEOs are tied as the most approved among insurer bosses in Canada, according to Insurance Business analysis of employee review and job search site Glassdoor.
Intact CEO Charles Brindamour, Sun Life CEO Kevin Strain, and IA Financial CEO Denis Richards all tied in first place with 97% approval ratings.
Glassdoor users are asked to share whether they approve of, disapprove of, or feel neutral towards the CEO of their current or former employer. The online platform uses these votes to calculate an approval rating for CEOs.
Brindamour, who has served as president and CEO of Intact since 2008 having held a string of senior roles within the business and its subsidiaries, had the most overall ratings of the top three, with 753 employees having shared their view on his performance.
Read more: RSA deal caps acquisition spree that turned Intact into Canada's largest P&C insurer
Ricard had the second most overall votes of the top trio, with 130 people having voted in total. He has spent his career with IA Financial and was named president and CEO in 2018.
Fellow top three insurance boss Strain took the reins from former Sun Life CEO Dean Connor in 2021. Seventy-two (72) people voted to determine his approval rating.
Other insurer CEOs with an approval level of over 90% included Desjardins CEO Guy Cormier (94%), Northbridge CEO Silvy Wright (93%, averaged over Northbridge Financial and Northbridge Insurance), Wawanesa Insurance CEO Jeff Goy (92%), and Manulife CEO Roy Gori (92%).
Gori, who has been CEO of Manulife since 2017, was the most voted on CEO, with 1,040 users having supplied a rating.
Insurance Business looked at the five biggest life insurers and eight of the biggest property and casualty (P&C) insurers in Canada in 2020, as identified by AM Best, to form the rankings.
Although RSA, which has been bought by Intact, and Lloyd's Underwriters CAB, featured in AM Best's top 10 largest P&C insurers, they were not included in the analysis.
Read more: These are the top 10 property/casualty insurance companies in Canada
1= Charles Brindamour – Intact
Approval rating: 97%
Overall ratings: 753
1= Denis Ricard – IA Financial
Approval rating: 97%
Overall ratings: 130
1= Kevin Strain – Sun Life
Approval rating: 97%
Overall ratings: 72
4 Guy Cormier – Desjardins
Approval rating: 94%
Overall ratings: 1,085
5 Silvy Wright – Northbridge
Approval rating: 93%*
Overall ratings: 56
*Averaged across Northbridge Financial and Northbridge Insurance
6= Roy Gori – Manulife
Approval rating: 92%
Overall ratings: 1,040
6= Jeff Goy – Wawanesa Insurance
Approval rating: 92%
Overall ratings: 216

8 Robert Wesseling – The Co-operators
Approval rating: 88%
Overall ratings: 210
9= Jeff Macoun – Canada Life
Approval rating: 87%
Overall ratings: 137

9= Jason Storah – Aviva Canada
Approval rating: 87%
Overall ratings: 113

Not quite rounding out the top 10, Economical Insurance CEO Rowan Saunders had an approval rating of 82%, with 114 overall ratings.
Meanwhile, Great-West Lifeco CEO Paul Mahon had an 85% approval rating, though just 13 people had shared their take on his performance.