Why should retail insurance brokers work with an MGA? | Insurance Business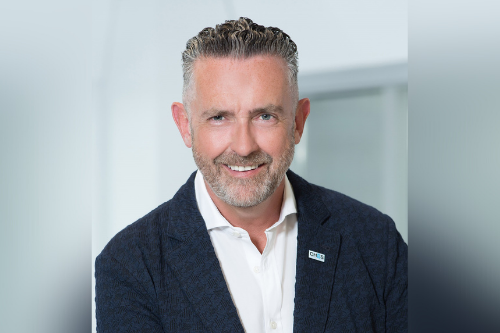 The managing general agent (MGA) sector in Canada is thriving. Hard market conditions in commercial insurance are driving insurers away from challenging classes of business, and MGAs are in prime position to pick up the slack. Innovative and nimble by nature, Canada's MGAs have managed to ride the wave of the hard market, bash away challenges caused by COVID-19, and continuously bring new products and capacity to the market.
For retail insurance brokers, there are multiple benefits to working with MGAs, according to Gary Hirst (pictured), president and CEO of CHES Special Risk Inc., and president of the Canadian Association of Managing General Agents (CAMGA), a non-profit organization intent on advocating for the MGA industry in Canada and worldwide.
"The MGA industry in Canada enables retail brokers to retain an element of independence," said Hirst. "Whether the market cares to admit it or not, a lot of the large insurers are actually controlling retail brokers without them necessarily being aware of it. I say this because insurers are offering online quote and binds, and the square box solution, and where they can't get the independent retailer to offer the square box solution, they're buying up retail broker networks that will. For a lot of policyholders, that square box solution is perfectly adequate, but as industries and the economy evolves, there are a lot of insurance requests that come through that are not square box orientated, and that's where the MGA comes in."
Read next: Canada's leading MGAs revealed
The MGA is also a home for new brokers that are coming to the Canadian market, Hirst added. It can often be challenging for new brokers to get a foot in the door, due to the minimum capital requirements, minimum licensing requirements, and minimum premium commitment requirements that some insurers set. Hirst described those common requirements as "a barrier to entry" for any new retail professionals or investors, but he stressed that most MGAs in the Canadian marketplace do not ask for such things.
"We are almost inadvertently supporting the independent broker," he told Insurance Business. "We are supporting the renewal of the market, when retail brokers are being purchased and merging into bigger, super brokers. When that happens, the element of choice for a policyholder is reduced, and it also means that the young professionals that have perhaps been overlooked for promotion within those independent retail organizations suddenly now have five levels of reporting line put in above them. Their options are either to stick it out, or to leave and start their own businesses. I do believe that the MGA industry is a big supporter for that new start-up, and, as a result, it actually helps to grow the economy as a whole."
Read more: APOLLO becomes latest member of the Canadian Association of MGAs
Over the past few years, the Canadian MGA market has been approached by lots of new retail insurance brokers who have had business declined by insurers due to hard market considerations.
Hirst commented: "We've seen a substantial growth not only in new business inquiries, which is a result of the hard market, but also a substantial number of new brokers coming to us that have only just started an operation, and they're looking to place business or to start marketing products. Certainly, from a CHES Special Risk point of view, our website and our product innovation, does give the retail brokers something to go and talk to a potential client about. These are very exciting times to be an MGA in Canada."