The challenges in modelling the impacts of a warming globe | Insurance Business Canada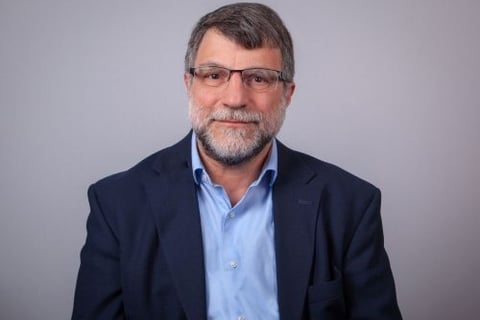 Climate change is here to stay, period, and as the insurance industry directs time and effort into mitigating its effects, risk modellers are likewise lending a hand to help insurers understand the reality of the risk facing their portfolios.
In this day and age, it's not just one-off natural catastrophe events that are of note in risk models, but also the long-term fallout from a warming globe.
"Climate change is a reference to the more general, slowly-changing aspects of temperature and precipitation, which can have significant impacts on the economy, health, and other sectors. Natural catastrophes are that aspect of climate change related to the extreme weather events that climate change is expected to influence," explained Peter Sousounis (pictured), VP and director of climate change research at AIR Worldwide. "We build models to help the insurance industry understand their risk with respect to natural weather and climate-related catastrophes for today's climate, and we're looking at how to better prepare them for the future as well."
Insurance companies aren't digging their heads in the sand when it comes to climate change. Sousounis can date the industry's interest in climate change's impact back to 2005 after a couple of active hurricane seasons.
"It really hasn't been until nine or 10 years ago that regulators started asking the insurance industry as a whole what they're doing about climate change, and then the insurance industry effectively turned to us and asked, 'what are you doing about climate change?'" he said. "We thought about what we had been doing with respect to climate change and came up with a response that I think has addressed a lot of the concerns of the insurance industry."
When any cat modelling company builds a model, they have to rely on historical data. They also rely on basic physical principles since the historical record can be incomplete. For hurricane landfall activity, as an example, modellers can go back a century.
"We can also use a shorter period of record, and with respect to a changing climate, it's beneficial to use a shorter period of record because it diminishes the dilution that climate change can provide on the model," said Sousounis. "If we can go back and use data from 1950 to 2020, that's 70 years of record. And if we look at that record, there's a trend and the trend is the result of climate change."
Effectively, that yields a model that represents the climate at the midway point of that 70-year record, so 1985, but that's not representative of the current climate. To account for that, the model has to concentrate the data, but not so much that the variability in weather patterns is lost.
"We have to walk this fine line between using a short enough period of record, but then somehow capture the variability that could be associated with a longer record," said the VP.
Importantly, not all weather events were born equal. Some are easier to predict, in terms of how they're evolving as a result of climate change, while others are harder to pinpoint.
Read more: 'It's hard to challenge the real-life data of climate change in Canada'
"Climate change is affecting extreme weather, but the confidence that we have in our understanding physically of how climate change is impacting those weather extremes varies by phenomenon. We have the most confidence in something like temperature. Anything related with temperature, such as heat waves and even cold waves, can be influenced by climate change," said Sousounis, adding that precipitation-related events have a historical record that also makes them easier to model.
"As we go to more complicated weather phenomena, understanding the specific impacts that climate change has on them becomes more complicated. The historical record may not be long enough, there's a lot of climate variability that's making interpretation difficult, and physically it's difficult to understand because these different weather phenomenon are influenced by a variety of different ingredients. Climate change could be influencing the ingredients in competing ways, so knowing which one wins out and which way climate change is going to ultimately impact the weather phenomenon is quite a challenge right now."