Canada's insurtech problem | Insurance Business Canada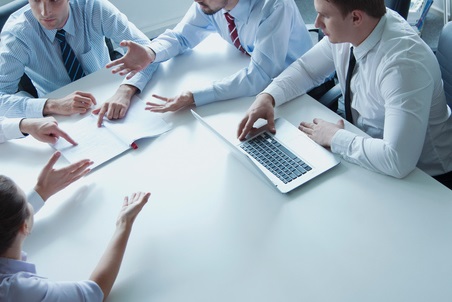 Summer might mean a break from work for some, but for others, there's no time to take a vacation – especially if they want to be ahead of the pack. Aviva Canada and OneEleven's InsurTech Growth Program is now a few weeks in, and the selected start-ups have already made some headway in developing products that will have useful applications for the insurance sector.
"We're in the very early days, but we already have some amazing accomplishments," said Ryan Spinner, Aviva Canada's head of digital and innovation. "The teams are heavily integrated inside our ecosystem, inside our own company, and we're working away at solving some really unique and challenging problems."
Insurance Business spoke to four of the companies participating and got insight on their experiences in the program so far. Each of the start-ups comes at insurance from a different angle, whether it be health, smart advertising or real estate. That diversity isn't a coincidence.
"The disruption of insurance isn't going to be in one aspect of the supply chain. Every aspect has an opportunity or improvement, from advertising to claims and everything in the middle," said Spinner. "We picked those five companies because they basically had a different view of the world, which is something that we were really excited about. We felt that they had a way to view insurance in a way that nobody else in Canada or around the world is viewing the insurance world."
While Toronto is known as the economic hub of Canada, it's far from the only city where start-ups are germinating. During the scouting period, when Aviva and OneEleven were on a cross-country hunt to find companies that would be a good fit for the program, they found plenty of options from major cities across Canada, including Vancouver, Montreal and Halifax.
Clearly, finding the right companies wasn't the challenge. It's convincing them to stay in Canada that's been slowing the evolution of the country's start-up landscape.
"What we found in the marketplace is there's an abundance of amazing start-ups in Canada who are actually leaving Canada to start their careers or ventures around the world, from the US to the UK to Israel. What was missing was a start-up insurtech ecosystem, a safe place where start-ups could incubate and accelerate their insurance-related idea," said Spinner. "[It] is something that we're trying to build and we're really trying to promote so that start-ups in Canada are staying in Canada and not leaving."
What will come next for the start-ups, once the program wraps up in less than four months? There might be partnership opportunities for those products in development and Aviva's investment arm is on standby should the right opportunity arise, but really, only time will tell.
"The options are really endless," said Spinner.
Related stories:
What connected car CEOs think about the insurance industry
Aviva names winner of women-exclusive scholarship fund