A 135-year-old insurance company redefines its business | Insurance Business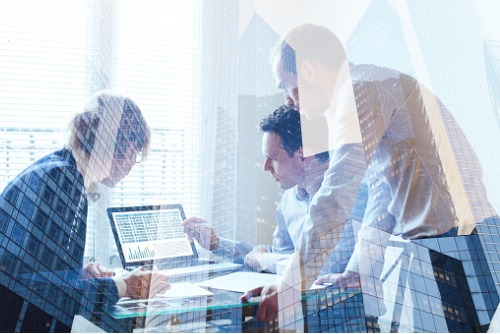 The 14 million visitors that come to the Niagara region each year might be there for the falls, the wine, or the entertainment, but the communities in the area also boast an impressive history – one which dates back 135 years for a Welland-based insurance company that's taking steps to guarantee its success for the next century.
Bertie and Clinton Mutual Insurance Company, which recently rebranded as BCM Insurance, originated in 1880 when a group of farmers who couldn't find reasonably-priced fire insurance formed Bertie and Willoughby Mutual. Eighteen years later, Clinton Mutual was formed along similar lines, and the two finally came together in 1970.
Today, BCM is the only insurance company in the Niagara territory and an active leader in the community, evident through its recently announced sponsored partnership with Niagara Connects, which gathers facts and figures on Niagara's critical sectors to drive action and create a stronger future for the region.
Based on BCM's role in the community and its policyholders' ownership of the company, the partnership was a natural fit.
"The one thing that's very different about mutual insurance companies is that they're very focused on their communities, and in sharing and supporting everything that they can do to have health in the community. That's where our roots were – people came together to share in risk when farmers' barns burned down," said Ruth Stranges, BCM's business development manager. "We want to support our community. Bertie and Clinton specifically does that through all kinds of support – in charities, non-profits, through donations, and sponsorships."
BCM is definitively local, doing business only in Niagara – not the GTA, London, or Ottawa – so helping to drive investment in the region directly supports its employees, customers and surrounding neighbourhoods.
"What we really liked with this sponsorship with Niagara Connects is that it really is about attracting investment to the Niagara community. Essentially, we want people to live and work in our community, and if we attract investment, then we're attracting jobs, growth, and people stay in our community," explained Stranges.
The announcement of the Niagara Connects partnership coincided with BCM's reveal of its rebranding, which offers lessons for other insurance companies planning their own revival.
"We've been around since 1880, so we like to say we've been keeping promises since that time. We just felt that because Niagara had changed so much, we needed to keep up with the pace of the changes that have gone on," Stranges told Insurance Business. "BCM retained all of what makes us successful – customer focus and ownership and fast personal response, but refreshed with newer technology and modern branding. We wanted to really get into the digital space with the promotion of our company and really be able to tell our story in a modern way."
Along with the rebrand, BCM also launched a social media strategy, redesigned their website and let their customers know that their insurer will be engaging with them across multiple platforms now – all while planning future community involvements. The BCM Community Fund will launch in 2019, and will allow the residents of Niagara communities to vote on their favourite charity or non-profit project that will then receive a part of the $250,000 funding.
"We really feel strongly that a healthy community is healthy for everybody – including the business community," said Stranges. "If you have a healthy community, you have jobs and people can look after their finances and stay in their community, so that's something that's really important to us."