Shaping the insurance industry from the inside out | Insurance Business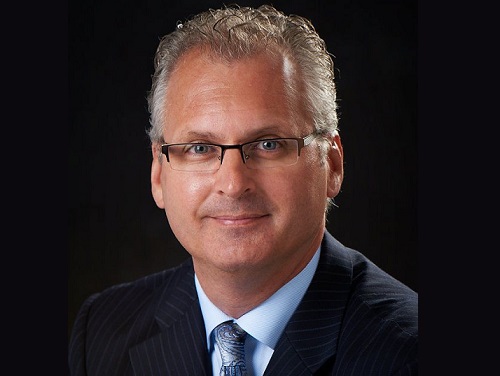 Making a career-180 is not an easy feat, but sometimes an opportunity to try something new comes up that's hard to turn down. Sheldon Wasylenko (pictured), general manager for Rayner Agencies, would know – he was already on a well-paved path before he came over to insurance.
"My former career was in technology. It's where I spent over 20 years," said Wasylenko, who worked for firms like the systems integration company Systemhouse and Digital Equipment Corporation before its acquirer was bought by Hewlett-Packard. As that industry was going through upheaval in the 1990s and early 2000s, Wasylenko turned to the Saskatchewan-based insurance brokerage – which has been owned and operated by the Wasylenko family since 1971 – though his expertise and passion for technology transitioned with him.
"There are a lot of advantages right now for brokerages of all shapes and sizes, big or small, to try and digitize their experience. Some are more adept at doing it than others, but I think as a general rule, we have to continue to figure out ways of reaching out to service our customers in the way that they want," he said.
In the past, Wasylenko was the president of the Insurance Brokers Association of Saskatchewan. He has also been on the board of the Centre for the Study of Insurance Operations for a number of years, currently acting as the board's vice-chair, and is a board member for the Insurance Brokers Association of Canada, serving on its technology committee, which keeps an eye on what's coming over the horizon in terms of technology developments that have the potential to affect the insurance industry.
"Anything that's consumer-facing would be in the spotlight these days," said Wasylenko, adding that there's an ongoing race by insurance companies to adopt effective tech-based solutions. "There are a lot of brokerages out there that are doing an exceptional job of deploying newer technologies and consumer-facing capability."
Back at home, Rayner Agencies is going through its own updates. Earlier in 2018, the company published its own corporate service manual known as the "RALway" which is a set of principles that the team uses to govern how they want to interact and work with clients.
"It was an effort that we involved the entire company in, and had it facilitated by an outside individual to try and capture what we felt were our long-term values and the principles by which we would guide our work," explained Wasylenko. "When we have new employees start, it's easy for us to say, here's who we are, here's what we're about, here's how we like to work with our clients, here's how we like to treat our clients, and what we want to do is take those principles and apply them in every aspect of our business, right from how we greet people to how we work with them, how we communicate with them and how we want to interact with them on the website."
The career shift that Wasylenko made 15 years ago has had its rewards, including being able to a work for a business that's been in the family for decades as well as adding his voice to many industry associations.
"You feel like you're contributing to the outcome of our industry and how to shape it, and that to me has been really fulfilling in many ways," he said, adding that a specific achievement for Rayner Agencies has been seeing its staff double over 10 years. "We're poised for more growth and being able to position yourself relative to how you see other brokerages developing across Canada gives you a good perspective on that and how you apply that back home."