Ten types of insurance policies every US non-profit should consider | Insurance Business America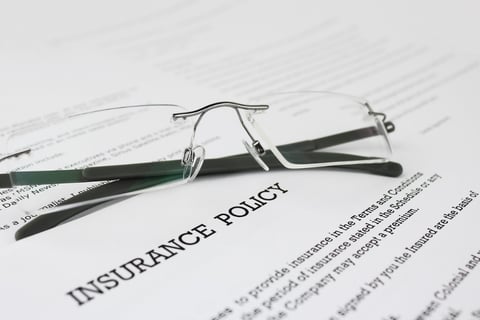 The US continues to have a thriving charitable sector, with roughly 1.8 million non-profit organizations registered with the Internal Revenue Service (IRS) in 2020, up from about 1.6 million in 2016. The figure consists of private foundations, public charities, and other types of non-profits, including fraternal organizations, chambers of commerce, and civic leagues.
Overall, the sector employs 12.5 million individuals, making it the third-largest industry in the country, trailing only manufacturing and retail, according to the latest figures from Johns Hopkins University's Nonprofit Economic Data (NED) Project.
Recent numbers also demonstrate the generosity of Americans when it comes to charitable giving, with total donations reaching a record $471.4 billion in 2020, the latest Giving USA report has revealed.
Read more: Non-profits often skimp on a coverage that can protect their employees
Non-profit organizations, however, operate differently than other types of businesses, which exposes them to a unique set of risks. The situation calls for these institutions to be financially protected and having the right insurance is key to achieving this.
What are the different risks facing non-profits in the US?
Most charitable institutions operate on limited budgets, making the risks they face more challenging to mitigate. A major unexpected event could deal them massive losses in funding, which could be devastating to their operations. Here are some of the exposures many of these organizations face:
Theft of funds: This can be perpetrated by an employee, third-party vendor, or even a client. For non-profits with tight financial resources, losing money can have a detrimental effect on their ability to deliver services and fulfill their core missions.
Fraud: Fake fundraisers are among the most common forms of fraud that charitable institutions are exposed to. Unscrupulous parties may hold such events and keep the profit for themselves. When this happens, an organization may lose donors' trust and be held liable for losses incurred by affected groups or individuals.
Reputational damage: Relying heavily on the generosity of others, non-profits benefit from having a positive public perception as this is key in obtaining grants and charitable donations they need to deliver services. Activities damaging to their reputation, including fiduciary mismanagement and claims of harassment or discrimination, could drive away donors, which could deal a huge blow to their operations.
Regulatory compliance: Non-profit organizations are subject to specific rules set by the IRS to maintain their tax-exempt status. This includes demonstrating that their funds are used for charity and not for financial or political gain. Any violation of these regulations can result in heavy fines or cost them their tax exemption.
Leadership errors: A non-profit's directors and officers take on personal risks from liabilities associated with their professional duties. Some of the claims they may be liable for include wrongful termination, discrimination, sexual harassment, and misallocation of funds.
Special events: Fundraising and other special events present their share of safety and legal liability risks, including injuries and property damage.
Volunteers: Charitable groups also depend heavily on volunteers to help with their operations, and many tend to take a more relaxed approach when screening and training these individuals. This often exposes non-profits to risks, especially if a volunteer causes damage or injury or steals from them.
Read more: Non-profits face unique workers' comp challenges
What type of insurance policies do US non-profits need?
Because each non-profit faces unique risks and challenges, there is no one-size-fits-all policy that caters to every insurance need. The type of coverage a charitable organization will require depends on a range of factors, including the industry it is in, its business activities, and the number of employees and volunteers.
Several insurance providers across the US offer various policies that can help protect non-profits against the different risks they face. The selection is diverse, but according to industry experts, these are some of the most essential coverages charities need to safeguard their operations:
1. General liability insurance
General liability insurance, also known as business liability coverage, protects organizations against claims of bodily injury or property damage resulting from their activities. Some policies also offer coverage for reputational harm and copyright infringement.
Read more: Non-profit firms 'lack the means to recover' from workplace violence
2. Health insurance
Non-profits employing more than 50 full-time staff are required to take out health insurance for these workers, according to the Affordable Care Act (ACA). For those with less than 50 employees, the ACA offers a Small Business Health Options Program (SHOP) as coverage.
"Health insurance is always the first on people's minds when discussing insurance," explained fundraising software provider Donorbox. "The cost of providing health insurance may seem high, but it is essential for employee retention and job satisfaction. It is harder to leave a job that offers quality health insurance."
3. Directors' and officers' (D&O) insurance
D&O coverage is designed for charitable institutions that are managed by a directorial board. It protects a business' directors and executive management against claims of mismanagement while performing their duties.
Read more: Why business leaders need D&O insurance
4. Professional liability insurance
Also called errors and omissions (E&O) or malpractice insurance, professional liability coverage works similar to D&O policies, protecting the organization from work-related claims such as mismanagement, sexual harassment, and discrimination. The main difference is it not only covers directors and executive management but also other staff, volunteers, and the non-profit itself.
5. Product liability insurance
For non-profits that sell products to raise funds, product liability coverage may be worth considering. This protects the organization against lawsuits from customers claiming losses or injury because of the product. Product liability insurance also covers legal defense costs and compensation if the charity is found to be at fault.
6. Property insurance
Property insurance not only covers damage to a non-profit's premises, it also provides financial protection for lost equipment, machinery, fixtures, office furniture, inventory, and supplies.
"When searching for property insurance, make sure your policy protects more than just the land and building," Donorbox advised. "In case of disasters that damage the equipment and accessories a non-profit relies on; it is vital to find a policy that does not just pay market value."
Read more: Insurer reacts to proposed Non-profit Property Protection Act
7. Commercial auto insurance
This type of policy covers the cost of repairing or replacing an organization's vehicle if it is accidentally damaged or stolen. It also covers the cost of damage to other people's property caused by the vehicle.
8. Crime coverage
Crime coverage, also called crime bonds, protect non-profits from the actions of unscrupulous individuals, including theft. This type of policy helps organizations prevent such activities from happening and pays out the amount lost because of the crime.
9. Cyber liability insurance
Non-profits collect massive amounts of sensitive data, so it is not surprising that they are commonly targeted by cybercriminals. Cyber liability insurance protects an organization from the legal costs and expenses related to cybercrime. Coverage can include fines, penalties, and notification costs in the event of a data breach.
Read more: Non-profits are a target for data breach
10. Workers' compensation insurance
This type of policy pays for medical expenses in the event an employee becomes sick or injured while doing their jobs. It also covers disability and death benefits.
What should non-profits consider before taking out insurance?
Non-profits working out the coverage they need should consider a range of factors before taking out insurance. Personal finance website The Balance laid down several factors that charitable organizations must consider to find out which policies fit their needs.
Number of employees and volunteer
Type of risks the organization faces
Total assets at stake in the event of a lawsuit
Coverage features and benefits
Budget