Gore Mutual reaping rewards from new operating models | Insurance Business Canada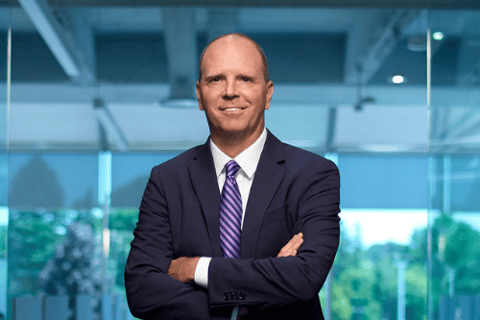 Gore Mutual, the oldest property and casualty (P&C) mutual insurance company in Canada, is going from strength to strength.
The firm recently reported its first half 2021 financial results, which included an underwriting profit of $14.5 million, gross written premiums of $282 million, and a combined operating ratio of 93.9%. Furthermore, Gore Mutual grew its business by over 20% across personal and commercial insurance.
What's the secret to Gore Mutual's recent success? Having a clear strategic transformation plan … and executing on it.
In July 2020, the 182-year-old P&C insurer announced its "bold" new Next Horizon strategy. It revolved around two major transformational initiatives - a complete redesign of its operating model, and the implementation of new technology platforms – both of which the firm hopes will create improvements in customer service, response times, pricing and risk appetite.
"The first half of the year has been really incredible for our organization," said Andy Taylor (pictured), Gore Mutual CEO. "We're feeling very confident and encouraged about the progress that we're making, particularly on our Next Horizon strategy. The financial results we've seen have been very solid. We're seeing top line growth around 20%, and underneath that, really strong rate strengthening across commercial lines, supported by solid policy growth in personal lines."
Read next: Gore Mutual unveils new operating model for auto insurance business
One strategic priority that Gore Mutual checked off its list in H1 2021 was the launch of an entirely new personal lines operating model, which includes a national contact centre and supports the mutual insurer's goal to grow from a mid-size regional carrier to a national-scale insurer.
The firm also became the first insurer in Canada to launch InsuranceSuite in Guidewire Cloud, through which it will implement full-service capabilities across three core business operations: policy, billing, and claims. InsuranceSuite now serves as Gore Mutual's new operating model for Ontario personal lines automobile and Individually Rated Commercial Auto (IRCA) insurance business, and it will be expanded out to further lines of business moving forwards.
"We're building a scalable operating model to support our vision of becoming a national insurer," Taylor told Insurance Business. "Everything that we're doing revolves around building high-performing operating models and technology. There are several differences to our new personal lines operating model, which we call the national contact centre. The big change is that it's now an integrated model, which includes underwriting, customer service, and billing – and then we're using leading technology like Guidewire's InsuranceSuite and Amazon Connect to create that experience and improve our service levels to our customers and broker partners.
"Our previous operating model was a traditional file underwriting model, where individual risks would come in, they would be underwritten, they would be turned around in a traditional way - and that could have been a five-day turnaround. In our new model, we have straight-through processing for 90+% of the business coming to the system. The actual underwriting itself is occurring […] from quote to bind in a matter of minutes, when it used to take days. And with Amazon Connect, we've managed to significantly speed up our response times, for example, 90+% of our calls are picked up within 10 seconds."
Read more: Gore Mutual appoints new board of directors chair
Now that the new personal lines operating model is up and running, Gore Mutual is turning more attention to the transformation of its commercial lines operating model. It will be a "similar journey," Taylor explained, starting with the operating model design, and then complementing that operating model with a technology transformation.
"We're right in the middle of working on the operating model work for commercial lines, and we're seeing really great results in that," he said. "The key components of that are aligning our operating model to very specific target classes of business – predominantly, construction, manufacturing, commercial, auto, and professional services - and we've set up what we call a pod structure where the design of the actual underwriting floor is different so that we can respond quickly, triage, intake and get to our target classes very quickly. The model itself is seeing great traction in terms of writing more new policies and providing better service for our clients.
"The piece that we're still working on into next year will be the technology to follow. Just as we did in personal lines, we're building an entirely new commercial lines business in the Guidewire InsuranceSuite platform, and again, that will all be on the cloud with the goal of launching the full commercial model by mid-year 2022."