Top Canadian insurance execs weigh-in on MGA licensing issue | Insurance Business Canada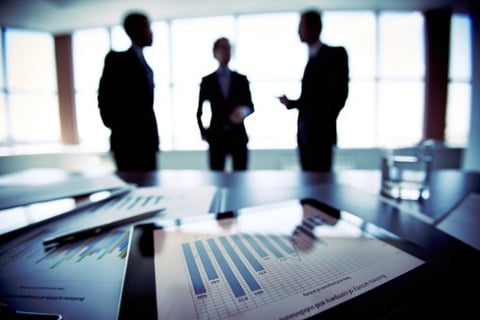 The CEO of Ontario's new Financial Services Regulatory Authority (FSRA) recently shut down claims that the regulator will soon introduce licensing requirements for managing general agencies (MGAs). Speaking at the at the Insurance Institute of Ontario's 'At the Forefront' event in Toronto, CEO Mark White said the FSRA does not have the authority to license MGAs, but it will take a closer look at how MGAs interact with the public during the sales process as part of its sales conduct initiatives.
An MGA is like a hybrid operation, which combines certain operations of a retail broker and an insurance company. Currently in Ontario, MGAs are not regulated under FSRA or under the Registered Insurance Brokers of Ontario (RIBO), but many of the larger shops do go through the process of getting licensed by RIBO.
White's interest in the currently unregulated MGA space has caused a lot of buzz in the Ontario marketplace. The issue was raised at the recent CEO panel at the IBAO in Toronto last month. While none of the top execs from the likes of Travelers Canada, Economical Insurance, Wawanesa Mutual Insurance, and Intact Insurance explicitly said they thought MGAs should be licensed, they all shared a few concerns.
Carol Jardine, president of Canadian P&C operations at Wawanesa Mutual Insurance, said: "A challenge that we're seeing with MGAs are that some are writing cookie-cutter product that all of us can underwrite directly with brokers. That's the concern. Why do we need an MGA for those [cookie-cutter] risks? For the complex, specialty risks that are difficult to place … I think that's the place for the MGA. Where I get concerned is seeing some of the regular run of the mill business going through an MGA when a retail broker could contract directly with a standard carrier for that."
Economical Insurance president and CEO, Rowan Saunders, reiterated Jardine's point that there's a role and a place for MGAs in the Canadian market. He said there's "been some misalignment" of value propositions in recent years, but that he expects the MGA model to evolve as the world gets more complicated and smaller, niche businesses become the trend.
Heather Masterson, president and CEO for Travelers Canada, agreed that the model will evolve. She commented: "When I refer to MGAs, I think about underwriting companies that have underwriting authority on behalf of the domestic [carrier], or the London syndicate. They're operating as an underwriting company [and they're] managing the P&L for the contracts they've been granted, as opposed to being a wholesale company that isn't necessarily overseeing the P&L aspect of the business.
"I think that there's going to be some fragility in the model, and how we've traditionally seen it, going forward. [Lots of] MGAs are investing back into their businesses. If you're investing in technology to support your business, if you're investing in hiring a chief underwriting officer and an actuary, or somebody who can really understand the analytics of the business which you're handling on behalf of somebody else - if you're making those types of smart investments, you're going to have some longevity. It's because [MGAs] are in the tougher classes of business - the specialty lines - that they're offering some value."
All of the executives agreed that MGAs play an important role in the more complex, specialty markets. They catch a lot of business that's specialized and is tough to write, and they catch a lot of business for brokers, especially smaller brokers, that need more market availability. As Louis Gagnon, president of Canadian operations at Intact Insurance, put it: "The MGA exists because there are companies that are supporting them, and there are brokers that need them." He added that it would need to be "very, very smart regulation" if MGAs were to be made subject to licensing requirements in the province.