What's needed to open an insurance brokerage? | Insurance Business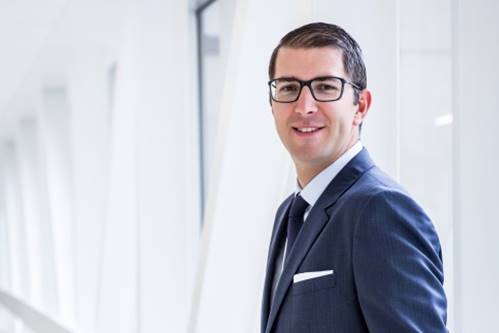 Name a member of Chris Sikorski's (pictured) family, and chances are they're working in insurance. From his grandfather, who was an agent at State Farm, to his parents, wife, sister, brother-in-law, and even a few cousins, insurance is a family business.
Sikorski's father was a vice president at Royal & Sun Alliance (RSA) until 2006, before becoming the president and CEO of Renfrew Insurance, and his mother was the vice president of insurance and risk management at Alberta Health Services. So, when Sikorski decided to get into insurance in 2002, his parents had a few words of wisdom to pass along.
Read more: It was this five-star broker's destiny to work in the insurance industry
"My father gave me some great advice. He said, if you're going to be a broker, you're going to build a book of business, so make sure you pick the right brokerage because you don't want to be moving around. I made sure I did my research on Renfrew Insurance and it was a great company, it was a local company, and I really enjoyed working there," said Sikorski.
The insurance professional started out as a technical service representative, processing paperwork for personal lines policies, but was anxious from the beginning to move up the ladder. As a result, Sikorski was constantly taking on new roles and doing work outside of business hours to learn as much as possible about being a producer in personal lines, and, later, commercial lines.
"I kept pushing my way through the ranks there until I ultimately became a senior vice president and partner, and, over my tenure as an account manager, I started focusing on more and more on a niche, which was construction," said Sikorski. "I built a substantial book of business in that space while I was at Renfrew, and then in 2015, Renfrew Insurance got bought by Gallagher."
With this acquisition, it was time for the broker to move on, and fulfil a goal that had been on his mind for a few years.
"That pushed me to pursue my long-term dream of owning my own brokerage and doing things my way, and so in 2017, myself and my brother-in-law, who worked with me at Renfrew, decided to take a leap after a lot of thought and we started Magna Insurance," he explained.
It wasn't necessarily smooth-sailing for the 2019 Insurance Business Young Gun and now-president of Magna Insurance Corp. The challenges of opening and running a brokerage are plentiful, though years of experience and preparation did make it easier.
"First off, we had no clients and that was very tough because we started [Magna] from scratch and we wanted to do it properly. We wanted to make the right investment [and] we didn't want to work out of our basements," said Sikorski. "Prior to that, the biggest obstacle was getting contracts with insurance companies. A lot of insurance companies are reducing their broker count, let alone taking on new start-up brokers, so we knew that we had to come up with a very solid business plan and presentation for the markets to show them what we wanted to do, and why it was worth them investing their time in us."
Getting the relationships with carriers was made even more challenging because the type of business that Magna's founders wanted to go after required specialty markets that could offer unique coverages. Nonetheless, setting out as a specialty insurance brokerage was crucial for the success of the company.
"Specializing in that space was critical to us because it gives us an advantage on both sides – one, we know the insurance market, what coverages are available, what the rates should be, [and] which insurance companies are going to be the most competitive from a coverage, and a pricing standpoint," said Sikorski, "But more so, we understand the client – we understand what they're doing, what they do at their office or in the field on a day-to-day basis, we understand their pains, and their successes, and the type of work they do and how they do it, and what are their risks and exposures. That helps us to match the right coverage to them and make sure that their policies are efficient, but also, we can talk their talk. We can understand what they're going through, and how to adapt and how to make sure that their policy is as fluid as possible so it never creates a barrier between them and the work that they want to do."
Read more: Not your parents' insurance broker: Association makes push to reach younger generation
As for other brokers who are thinking of opening their own brokerage in the coming years, Sikorski has sage advice to offer – namely, to thoroughly map out your business plan before moving forward.
"This has been extremely rewarding. It's very tough work [and] I'm working longer hours than I ever have in my career, but I'm also enjoying it more than I ever have. I think the best advice I can give to someone who wants to do this is you have to have the right plan in place. We spent probably six years talking about this before we actually did it, with increasing seriousness as we went because there are so many moving parts," he said.
"You really have to have an entrepreneurial spirit and you have to have a solid business plan behind you, but if you have those and you have the drive, I think you can be successful because the market, in my opinion, is changing. A lot of these smaller, more established brokerages are being bought up by the large international or national firms, and I think there is an opportunity for smaller brokerages to come in and do something different because they're a little more nimble, and they can adapt more rapidly to the market and to their customers."