How a broking professional carved a tech niche for herself | Insurance Business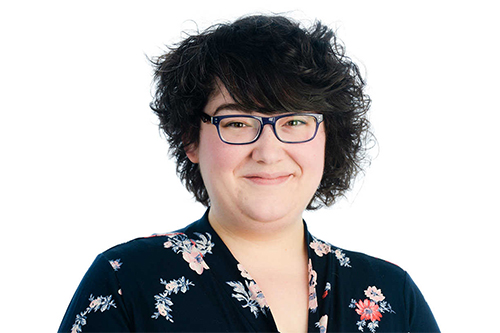 What was supposed to be a temporary stint in insurance turned into a fruitful career for one broker, who, over the course of her time in the broking world, has become a tech wiz.
Jessica Yelland (pictured) started at Harvard Western Insurance in Regina, SK in 2009 as a client service representative, working with the Saskatchewan Government Insurance's Motor Vehicle Department products. It was her first job in the industry and she intended to stay on until she finished her bachelor's degree in 2011, when the plan was to look for work in the field of psychology.
Read more: After falling into the industry, broker makes a difference for commercial clients
However, she explained, "It did not take long for me to realize that the insurance industry offered constant learning opportunities, excellent job security and opportunities to progress, all of which were very attractive to me."
After getting her degree, she stuck around at Harvard Western and completed her CAIB designation while trying out several different roles throughout the organization, learning what she liked and what she excelled at. The role of training and development manager was one that stood out. It was specifically created to support staff in accessing learning resources and tailoring educational opportunities to meet the greatest needs of the organization.
"It was in this role that I became involved in our TAM to Epic migration as project lead and trainer on the new system," said Yelland. "As we settled in to using this new piece of technology, among others, it became apparent that someone was needed to keep on top of these ever-changing tools and ensure that we're using them to their full capacity."
Out of this experience, Yelland's current role as business systems manager was born. The position allows her to learn constantly, interact with the majority of the team on a daily basis, and contribute to improved business processes that support the success and growth of Harvard Western.
"Working for an organization that prioritizes placing people in the right roles for their skillset has helped me to stay engaged by encouraging me to pursue what gives me energy and what I'm enthusiastic about," said Yelland, adding that the insurance industry more broadly has proven to be "dynamic, ever-evolving, and [welcoming to] young professionals eager to start and grow into their careers."
As a member of the operations team, Yelland has been especially focused on the impacts of the pandemic on her colleagues. The brokerage has had to embrace remote work and ensure that it has the processes in place to support employees and clients regardless of where they're physically located. The silver lining is that the situation has driven the team's adoption of technology, which makes the sales and service processes even more seamless and is invaluable right now as clients take stock of their current insurance situations and seek out the professional advice of brokers.
Read more: Insurance brokers: Now's the time to take advantage of digital training
"Our clients are experiencing unprecedented challenges including business interruptions, job losses, changes in the use of their property or operations, the cancellation of travel plans and milestone life events, and a heightened awareness of their health and mortality," noted Yelland. "During this time of social and economic uncertainty, I have really seen the value that insurance brokers bring to their clients through education, guidance, and helping our clients to assess their needs and ensure they have the right coverage for their unique situation."
Since coming into insurance, Yelland has many accomplishments to boast about, including spearheading Harvard Western's charitable initiatives – such as the annual United Way Workplace Campaign – for a number of years, becoming an accredited course instructor through the Insurance Councils of Saskatchewan, and being appointed to the Insurance Brokers Association of Saskatchewan's (IBAS) Emerging Broker Council as community liaison in 2020.
Read more: Newly formed brokers council in Saskatchewan takes on big challenges
This recent involvement has given Yelland the opportunity to build connections with other insurance professionals around the province and play a role in the future growth and promotion of the industry.
"The Emerging Broker's Council allows young insurance professionals to provide our input and perspective to IBAS, promote our profession as modern and rewarding to other young people, play a direct role in supporting our community organizations through the IBAS Annual Charity Partnership, and gain experience serving on a board of a professional association," Yelland told Insurance Business. "Though our inaugural year has been affected by the ongoing global pandemic, I have already had the opportunity to learn a great deal about the excellent advocacy work that IBAS does on behalf on brokers, the national insurance climate, and the differing needs, experiences, and demographics of brokers across our province."