One broker's secret to maintaining his top producer status | Insurance Business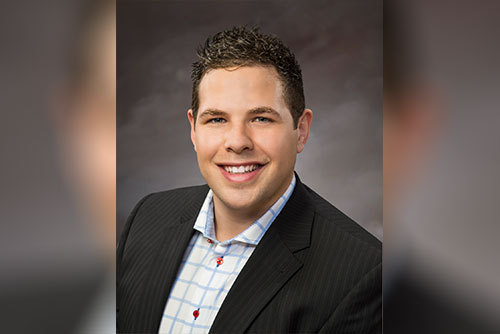 The average length of a professional hockey career is five years, according to the NHL. An insurance career, on the other hand, can last a lifetime, which made one broker's move from the world of sports into insurance a good idea in hindsight.
"I was playing NCAA hockey at the University of Alaska when I was contacted by a mutual friend working in insurance for Rogers. When I graduated university with a finance degree, I wanted to come home, and just fell into insurance. I've been here ever since," said Kaare Odegard (pictured), today a senior account executive at Rogers Insurance.
Odegard's ties to certain industries also made developing specialties in those spaces – such as oil and gas, transportation, and construction – a logical next step in his insurance career.
"My dad has worked in the oil and gas industry his whole life. I grew up working in the shop for him while training for hockey, and had little more than a basic understanding of how most of this equipment worked. When I started working in insurance, it seemed like a natural fit to pursue these industries," explained the 2019 Insurance Business Canada Elite Broker.
Odegard's successes last year included becoming a top producer at Rogers Insurance, and being promoted to senior account executive as well as becoming an employee-owner, though he continues to be responsible for his book of business and day-to-day operations.
What's his secret to maintaining the top producer status?
"I think it is important to continue to develop relationships with existing and prospective clients. In this business, you have to be actively building your pipeline while managing your clients," said Odegard, adding that this client-first approach becomes ever more important considering current market conditions.
Read more: How brokers in Ontario's tough auto market can prove their value
"Obviously, this is a challenging time in the insurance industry. The market is hardening, and this presents some challenges when trying to find viable solutions for your clients. I believe that communication is key, [as is] managing your clients' expectations."