Major acquisition gives Westland Insurance a foothold in new provinces | Insurance Business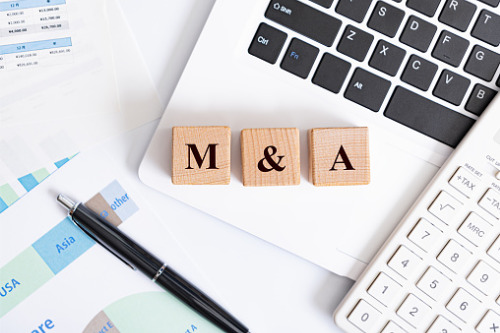 If anyone knows how to start the year off with a bang, it's Westland Insurance Group, which in early January announced that it had closed on its acquisition of Storm Insurance Group. The deal might seem like just another transaction in the brokerage's long list of M&A moves, but its significance shouldn't be ignored.
For one, Storm is headquartered in Dartmouth, Nova Scotia, so this acquisition "gives us a significant presence in Atlantic Canada," said Westland Insurance president and COO Jamie Lyons. "When we were thinking through our own strategy and ambitions to be a truly national insurance broker, Storm was really exciting for us because it firmly plants us in [that region]."
However, that's not the only benefit of the deal – Storm also has a presence in other provinces, including Ontario, Quebec, and Alberta, and offers several national programs. This means that Westland has now, for the first time, entered Quebec, while further building out its business in Ontario and Alberta, thanks to Storm's operations in those provinces.
Moreover, the brokerage brings to Westland a whole host of brands, such as retail brokerages A.P. Reid, Sheppard, and Axxium, group brokerage MyGroup, MGA Agile Underwriting Solutions, and the digital insurance platform ZipSure.ca, all of which are exciting additions for the Westland team, noted Lyons.
"They're quite an entrepreneurial organization. Their CEO Jamie Reid has done a tremendous job of building out a multifaceted platform," he explained. "They've also got an online platform and have been quite digitally innovative."
Read more: To build or buy insurance tech? Brokers have their say
In fact, there are many similarities between Storm's brands, including its MGA and retail brokerages, and Westland's operations, which likewise include an MGA and retail stores. Moreover, the brokerage acquisition bolsters Westland's leadership ranks with industry veterans and experts.
"Storm has built a success story in the insurance industry," said Lyons. "We're getting some great people who we're really excited about and I think that for us is another exciting part of the acquisition."
With such a big 'get,' where does Westland grow from here? Lyons told Insurance Business that the brokerage's M&A strategy is going to be staying strong for the coming year.
Read more: Westland Insurance Group acquires Daysland Insurance
"We're quite bullish on the industry and we think the industry has done a tremendous job of being resilient through COVID," he said. "We're going into 2021 continuing to pursue our M&A strategy, continuing to look for opportunities to grow in our core markets in the west and in the newer markets that we've entered … and becoming an even larger national platform."